Ghana Finally Get Their Chance to Play in Nations Cup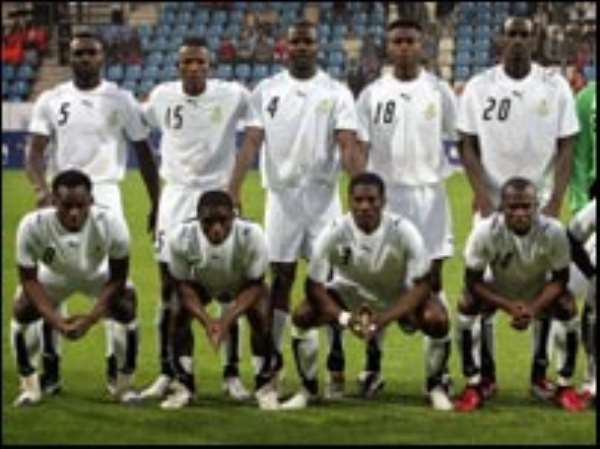 Ghana are ready to face Ivory Coast
World Cup finalists Ghana finally enter the African Nations Cup fray on Friday when they meet the Ivory Coast in a Group B match in Cabinda. Itis the first at the tournament for Ghana, who did not play as scheduled onMonday after the departure ahead of the start of the Nations Cup by Togofollowing a deadly attack on their bus in the Angolan enclave.
Forthe Ivory Coast, it is their final group game, where they will be seeking amuch improved performance to the goalless draw they played out against the group'sother team, Burkina Faso, at the start of the week.
 
"Ihope we will play better football and that my team will prove moreefficient," Ivorian coach Vahid Halilhodzic told a media conference on theeve of the game.
 
Thematch is likely to be dominated by the clash between Chelsea team mates DidierDrogba and Michael Essien, who have to put club loyalty aside when they captaintheir respective sides.
 
Essienonly arrived in Cabinda on Wednesday, his trip with Ghana first delayed byhamstring injury and then poor flight connections out of Europe.
 
Ghanahad also been hit by several injury-enforced withdrawals on the eve of thetournament, including Fulham's John Paintsil and Sunderland defender JohnMensah.
 
Friday'ssingle game at the Nations Cup follows on Thursday's Group A double header inLuanda which saw Angola beat Malawi 2-0 and Algeria win 1-0 over Mali.