Togo Footballers Shot In Ambush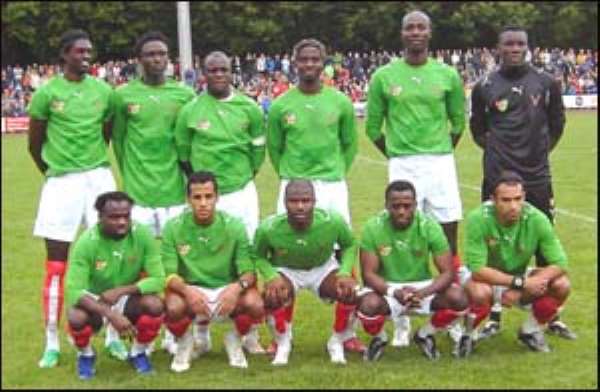 Togolese national soccer team
Gunmen have opened fire with machine guns on a bus carrying Togo's football team to the Africa Cup of Nations in Angola, wounding several players.
Officials say the shooting occurred in the Angolan oil-rich territory of Cabinda, where rebels have been fighting for independence.
The Angolan government called the incident an "act of terrorism". There are reports of serious injuries.
Togo is due to play its first game in Cabinda on Monday.
Manchester City striker Emmanuel Adebayor was on the bus but is unhurt. In a statement, Manchester City said Adebayor had been "shaken by the terrible events" but was "unharmed".
The bus was travelling to Cabinda from the squad's training ground in the Republic of Congo when the shooting happened.
"This was an act of terrorism," Cabinda affairs minister Bento Bembe told Reuters news agency.
However Africa Cup of Nations officials described the attackers as armed robbers.
Togo striker Thomas Dossevi told France's RMC radio that several players were "in a bad state".
"We were machine-gunned, like dogs," he said. "At the border with Angola - machine-gunned! I don't know why. I thought it was some rebels. We were under the seats of the bus for 20 minutes, trying to get away from the bullets.
The identities of those injured - who also included team doctors - are not known.
Togo are due to play Ghana, Burkina Faso and Ivory Coast in their group matches. Their first game is against Ghana.
BBC