Malawi star tells Ghana not to think twice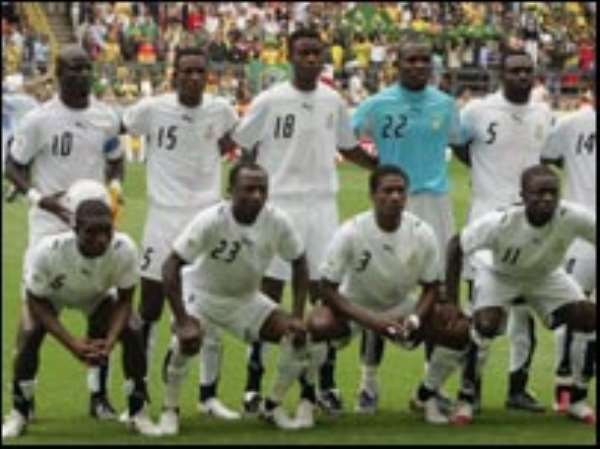 Ghana want to camp in Swaziland
Malawi's star midfielder Josephy Kamwendo has urged the Ghana Football Association not to think twice about setting up their senior squad's pre-World Cup camp in Swaziland. 
 
The Orlando Pirates' playmaker said this when interviewed after his country's goalless draw against the 'Black Stars' of Ghana in an international friendly match played on Tuesday night at the Mavuso Sports Centre. 
The 'Flames', as the Malawian national squad is fondly known, is currently in the country preparing for the AFCON finals to be hosted in Angola next week and is booked at the Lugogo Sun in Ezulwini. 
The down-to-earth midfielder, who was a darling to many local fans during Tuesday's game, stated that he had no doubt in his mind that this country had the facilities and hotels to host a country of Ghana's caliber prior to the World Cup.  
"I was totally amazed with the brilliant facilities and hotels Swaziland has. If I were in the Ghana Football Association, I would not hesitate to set up pre-World Cup camp in this country for their national team. 
The stadium we used for the game (on Tuesday) was top notch although the state of the pitch needs some improvement. 
The hotels actually rank amongst the best in the world and Swaziland is basically a good place to camp prior to a big tournament like the World Cup because people here are friendly, and very hospitalible," the talented player said. 
He also made a promise that he would be bringing his family to the country for holidays in future.
"I've really enjoyed my stay in Swaziland and I was amazed that I have a lot of fans in this country.
 
I do hope the Ghana FA will seriously considers the offer to bring their squad to this country prior to the World Cup," he said.