Friendlies: Hearts play Dwarfs, Liberty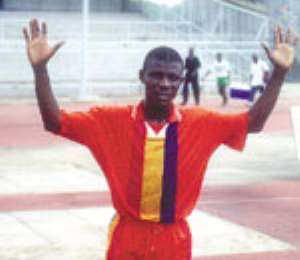 CHAMPION club, Hearts of Oak, will take on Division One campaigners, Cape Coast Ebusua Dwarfs and fellow Premiership contenders Liberty Professionals in special friendlies at the Accra Stadium on Thursday and Sunday respectively.
The two matches have been arranged to form part of the Phobian's preparation for the resumption of the league.
But while the two encounters do not possess the same prominence as clashes in the league, certain developments on the football terrain over the last few weeks have added some spice to the clashes.
Expected to be of particular interest to Heart's fans is the Sunday game against the Dansoman-based Liberty Professionals.
Liberty posted a painful 1-0 defeat to the Phobians in their second round league clash at the Accra Stadium, ending Heart's streak of successes at home. And although it was their second defeat in the season, it was the outcome that provided Heart's contest rivals, Asante Kotoko, with a lifetime for possible overtaking of the league leaders.
Come Sunday, the Phobian faithful will be hoping for a revenge in a grand style to at least soothe their pain over that unexpected loss.
As crucial as that match is, Hearts will be using their clash with Ebusua Dwarfs on Wednesday in preparation for the revenge mission.
Ebusua Dwarfs have always been a formidable opposition to the Phobians, dating back to their days in the premiership. That should be enough knowledge to Hearts who risk another shocker if they fail to treat their opponents with enough respect.
Hearts are overwhelming favourites against Dwarfs, and should the chemistry between Charles Taylor and Benard Don Bortey click once again, another cricket score could be recorded. Perhaps, that might as well depend on the services provided by Edmund Copson and Adjah Tetteh in midfield.
Meanwhile, moderate gate fees at ¢5,000 for popular stand, ¢10,000 for May 9, Osu and Upper Terrace stands, and ¢20,000 for the V.I.P. have been released by the Hearts management for the two matches.