Kingson Eyes Africa No. 1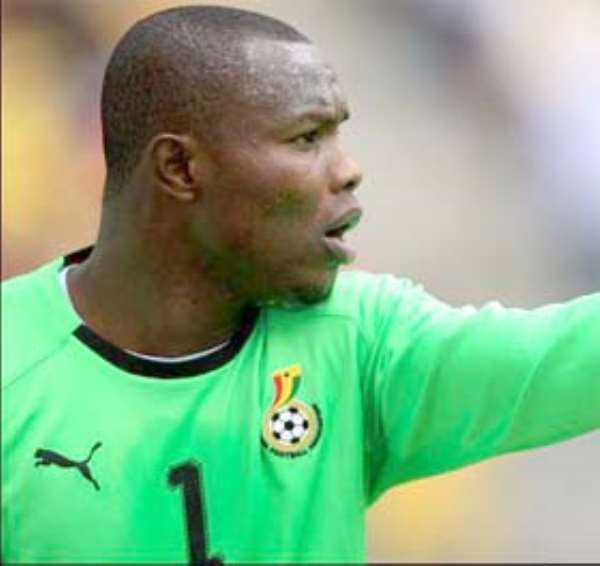 Richard Kingson
GHANA'S SAFEST pair of hands says his cherished dream is to emerge as the number one goalkeeper when the best of Africa converge on Angola next month.
"I want to become Africa's best goalkeeper in the upcoming Africa Cup of Nations," the agile goal tender told radio listeners in Kumasi.  
He stated that he was mentally and physically ready for the impending Nations Cup tournament, promising to train hard to achieve his aim.
Kingson noted that he foresees having a memorable tournament in Angola and this would eventually help Ghana to advance to the medal zone.
Touching on his club, the Wigan Athletic of England goalkeeper lamented that he was still warming the bench, hoping he would soon bounce into the first team.
According to him, he was patient and training hard in anticipation of getting the chance to man the Wigan Athletic post very soon.
Kingson was full of praise for former Brazil goalkeeper Tafarrel who personally trained him during their days at Galatasaray of Turkey.
"Tafarrel took me as his younger brother and taught me some few tricks in goalkeeping and this has contributed to making me what I am today."
From I.F. Joe Awuah Jnr., Kumasi