Can Tiger re-brand himself?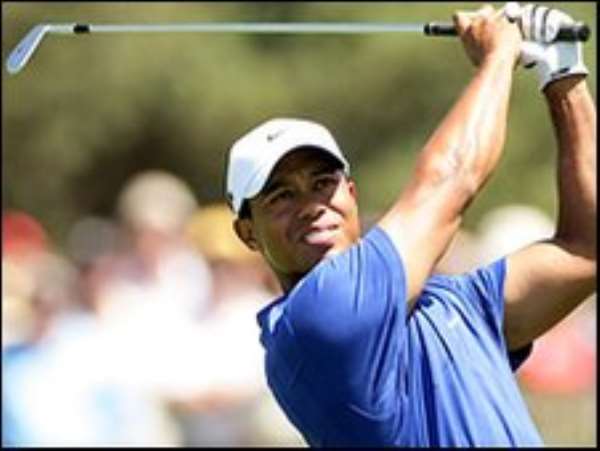 Tiger Woods

Does Tiger Woods really need to worry about losing his sponsorship deals? More to the point, does a man who has already earned a billion dollars and who is still, without any doubt, the number one golfer in the world, really need to worry about restoring his "clean cut image"?
Tiger is supposedly in meltdown at the moment – he has had to announce an "indeterminate break" from golf amid the stream of revelations about his private life. Once the media frenzy to discover the latest "Vegas cocktail waitress" eased slightly, the focus shifted to how much the scandals have affected his marketability.
I have a sneaking feeling that amongst those paid to advise Tiger on his sponsorship deals the word "opportunity" will be being more frequently used than "meltdown". Marketing people enjoy a challenge and the sudden change in the public perception of Woods will surely be seen by ambitious advisers as a chance to enter new markets.
Accenture, a consulting company not very well known outside of business circles, represents the traditional corporate golf client for Woods. With his image as a reliable, conservative but extremely wealthy and successful man now in tatters, he is going to struggle among clients for whom 'trust' and 'consistency' are premium qualities.
It will take time for 'Brand Tiger' to return but it is worth remembering that celebrities, sporting or otherwise, frequently do bounce back from disastrous image problems – sometimes with spectacular success.
Take supermodel Kate Moss – in September 2005 her career was supposedly in tatters after she was pictured in a tabloid newspaper, appearing to snort cocaine with rock star boyfriend Pete Doherty. She was subsequently dropped by several prominent clients. But she was soon picking up new contracts and just three months after the snorting pics, she was on the front of the prestigious French edition of Vogue next to the headline "Scandalous Beauty".
According to Forbes, the rebranded, post-scandal Moss actually made more money than the original 'waif' version.
Could Tiger then embrace a new image? Could he, when he returns to golf, be a little looser, a little more spontaneous? Could he try to neutralize the discomfort over his infidelity with a little edgy humour? Could he channel his current frustrations and embarrassments into some visible emotion on the course?
When asked how Tiger would cope with facing his fans on a course after all of this, sports psychologist John F. Murray, who has worked with professional tennis and NFL players, told Reuters:
"He could do what John McEnroe did (in tennis) and become the bad boy of golf. There are ways to do it, I don't know if he could be the bad boy but I don't know how he is going to keep that clean image."
'The Bad Boy of Golf' might be a step too far; too contrived even for the vivid imaginations of marketing men.
Doug Shabelman, president of Burns Entertainment, which matches celebrities – including athletes – with corporate sponsors, thinks the nature of Woods' problems rules out using them to his advantage.
"I just don't think that's in his nature. You're talking about something that in our culture adultery is not something fiery. This is something he will handle with an apology, remorse, forgiveness, treatment, therapy. This just isn't something where it's a bad boy kind of thing. I don't see him doing that in any regard," he said.
But Woods clearly can't keep the 'good boy' image either and – perhaps luckily for him – he doesn't need to. It has been one of the myths used to justify the hounding of Woods that he has built his endorsement empire on his image as a 'squeaky clean family man'.
Remember, Woods was signed up on a massive deal with Nike when he was a teenager because he was an amazing golfer – not because he brought his wife breakfast in bed. Being an amazing golfer, whose ethnicity gave him an extra appeal that no other golfer could match, sealed the deals.
No-one in golf really doubts Tiger will eventually be back and will be back winning. As a sportsman his performances will ensure he remains the biggest name in golf and one of the leading personalities in global sport.
If Tiger resolves his family crisis, all well and good – if he doesn't, he won't be the first celebrity to have to deal with the unpleasant outcomes of infidelity and marital breakdown.
And if he decides to drop the serious, intense and some would say boring image that he carried with him through the past decade, will there really be no companies wanting to pay him for his endorsement?
Being a 'bad boy' might be a step too far for Tiger but being, in his public appearances, more himself, more instinctive and less image-conscious might work and it might turn out to be more fun for Tiger.
It certainly will be for those of us watching him.