Tiger's Wife Ditches Wedding Ring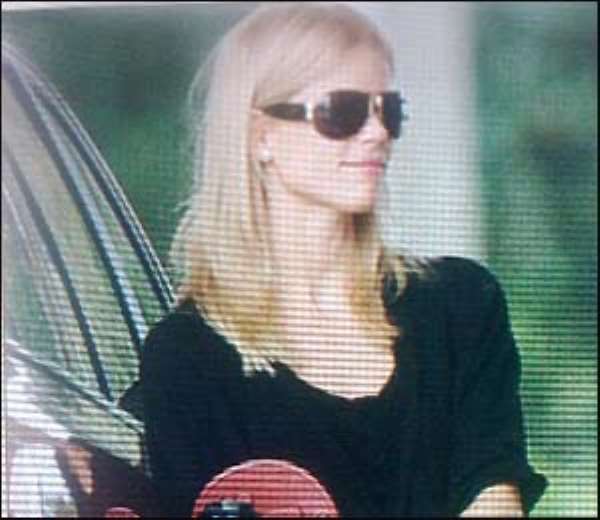 Elin Nordegren fills up without her ring
TIGER Woods' wife braves the world WITHOUT her wedding ring - fuelling speculation their marriage is already over.
Blonde Elin Nordegren ventured out to take the couple's two children to a Christmas party in Florida on Saturday.
As she stopped for petrol it was clear she had taken off the gold band and diamond engagement ring she has worn throughout their five-year marriage.
The outing came amid reports the family were visited by the Florida Department of Children and Families earlier in the day.
The agency workers - said to have been flanked by cops - normally call on families to ensure the well-being of children following domestic violence incidents.
A massive row at the couple's mansion is thought to have sparked the November car crash that exposed the star's rampant secret life, said to include hookers.
Tiger, 33, announced on Friday he was taking an indefinite break from golf in a bid to save his marriage to Swedish ex-model Elin and become a "better husband, father and person."
But reports this weekend said Elin, 29, has already spoken to divorce lawyers and is planning a split in the New Year.
She hid her pain behind sunglasses as she made the car trip from the couple's £1.7million home in Windermere with Sam, two, and Charlie, ten months.
A source said: "She's putting on a brave face but she's hurting terribly.
"Tiger is doing everything he can to save his marriage but I can't see them getting through this. The wounds are too deep."
TheSun