Tough Draws For Africa's Big Six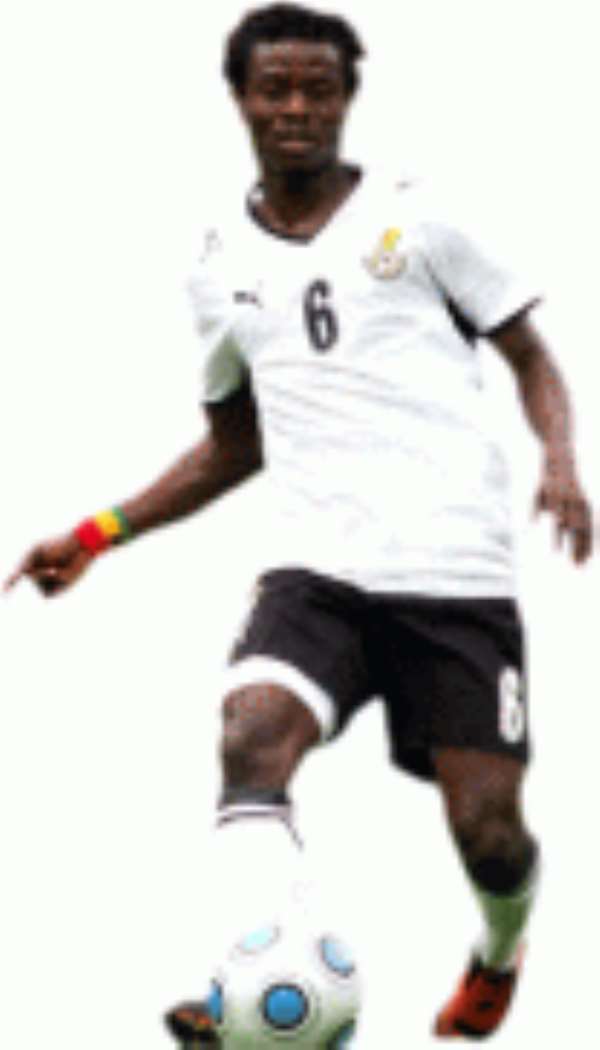 Ghana's Annan will face tough Gruop D opponents
Africa's hopes of getting most of its six representatives through to the knockout phase of next year's World Cup looked a tough task after last Friday's draw.
The first World Cup on the continent gives Africa a real chance to better its previous best of two quarter-final appearances but Algeria, Cameroun, Ghana, Cote d'Ivoire, Nigeria and hosts South Africa, are all in danger of early elimination.
Cameroun and Cote d'Ivoire are seen as the best bets for an African side to make it into the last week of the tournament but both countries must get through opening groups with two established sides up against them.
'I suppose Denmark and Japan are clearly not as competitive as the Dutch but they all have potential and worth,' said Cameroun coach Paul Le Guen after being drawn in Group E.
The Ivorians must negotiate a group including five-time World Cup winners Brazil and Portugal, who stormed back from a poor start in the qualifiers to book a place at the finals.
Ghana, who were the only African side to get past the first stage in Germany in 2006, were placed in another difficult group, with the Germans, Serbia and Australia.
Nigeria, who only qualified on a dramatic last day of the African qualifiers in November, face Argentina, Greece and South Korea in Group B.
'I know it's not going to be an easy group,' said their beleaguered coach Shaibu Amodu, whose continued tenure is in doubt after a far from convincing qualifying campaign. 'The key for us will be to have proper preparation.'
Algeria and South Africa are in even more difficult sections. The hosts drew former winners France and Uruguay plus Mexico, who they play in the opening game at Johannesburg's Soccer City on June 11.
Algeria are in England's group, which raised a fan-like smile on coach Rabah Saadane's face. 'It is a great honour to play against a country like that,' he said.
'It's our first match against them in a competitive match and to come up against a great coach like Fabio Capello is another honour.' — REUTERS
Share Your Thoughts on this article Name Email Location Comments Graphic Ghana may edit your comments and not all comments will be published