The Chairman's Hockey Challenge Cup - CEPS Face Off With Golden Sticks Today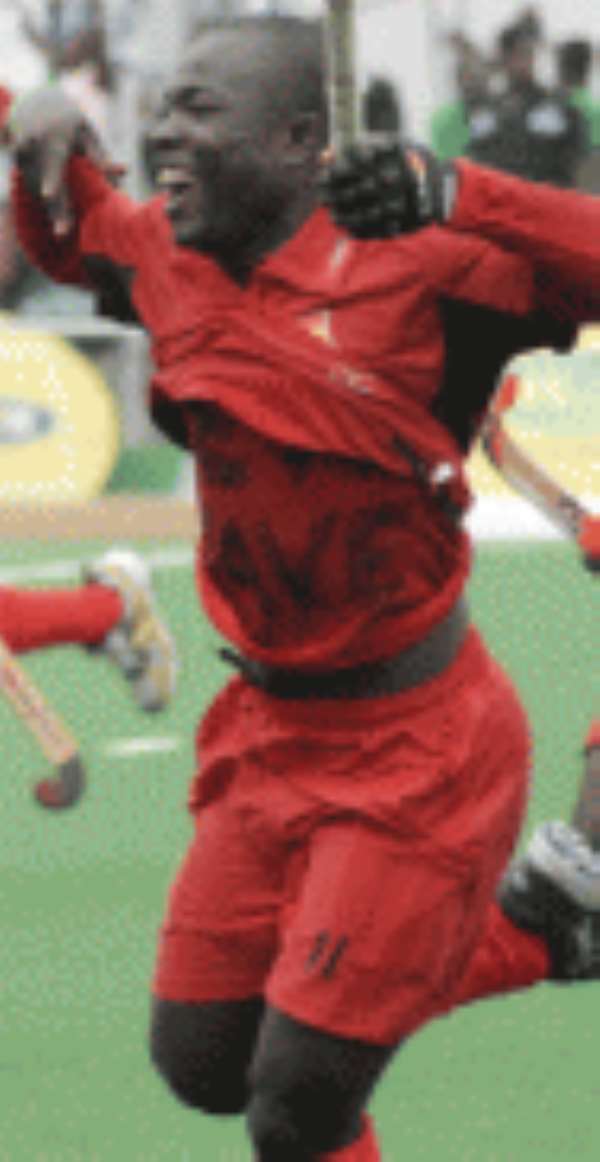 CEPS versus Golden Sticks on any day is a sell-out and today (5:30 pm) at the National Hockey Stadium in the Chairman's Hockey Challenge Cup will not be different.
The rivalry between the two has soared over the years and became even more intense last season when CEPS won the IPMC League at the expense of the Commercial Bank boys.
The two qualified to represent the nation at the December Club Championship in Nairobi, Kenya, but after failing to raise the needed money for the competition, they have decided to settle their scores here in Accra.
Producing the highest number of national team players and occupying the first and second spots on the table, the two believe the outcome of tonight's match will go a long way in determining who becomes the eventual winner of the tournament.
Golden Sticks sit at the summit with a maximum 12 points after CEPS dropped two points in the 0-0 draw with Exchequers last week and need a win to jump to the top.
The race looks keen and cagey, and the interest in the game grows by the day. Tonight's match will again redefine the spot and push the interest further up as both sides assemble their best materials yet.
Golden Sticks will be without Africa's youngest player of the year, Elikem Akaba, who is on a scholarship programme with Belgian side Heracles. In his absence the fearsome four of Ex-SWAG Player of the Year, Joseph Appiah, Daniel Lamptey, Alex Amanquanor and Godsaway Balagi have made all the difference and proved too strong for opposing teams.
There is very little to choose between the two sides though, as CEPS powerhouse of skipper Ebenezer Frimpong, Charles Moses, Isaac Moses and Lawrence Nartey have always held their own against any side.
Indeed, it will be a night of flair versus power as fans will be compelled to sit at the edge of the seats till the end of the 70 minutes.
Third on the table, Exchequers of the Bank of Ghana could overtake CEPS at the second position if they falter as the bankers are tipped to register a goal-harvest against whipping boys, Tema Youth.
The match scheduled for tomorrow will be an easy pay-day for Exchequers who have improved greatly in the competition but still lack bite upfront.
Samuel Kwaw and Lesley Barnor will have to keep their cool in front of goal else Exchequers may shoot themselves in the foot.
On Thursday, Trustees are expected to run over Real Ambassadors with a heavy win. Share Your Thoughts on this article Name Email Location Comments Graphic Ghana may edit your comments and not all comments will be published