The military should stop defending the indefensible - MP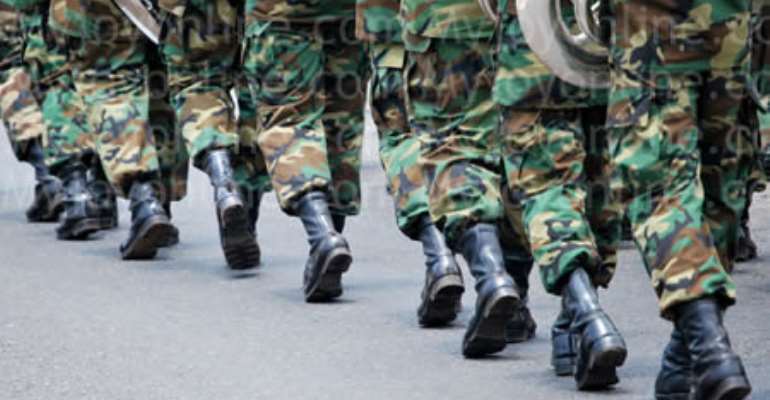 © Copyright myjoyonline
The Member of Parliament for Kwadaso, Dr Owusu Afriyie Akoto, has urged the military to own up and apologize for stripping crime suspects naked in Bawku and stop "defending the indefensible."
"I think that the military should really own up and apologize rather than to take a very hard stance and defend the indefensible," he said during Metro TV's Good Morning Ghana programme Tuesday. He was reacting to media reports backed by a video clip confirming that soldiers indeed stripped naked two gunmen for shooting indiscriminately in Bawku.
When news broke that this actually took place some days ago, the security apparatus firmly denied the allegations, however a video clip that emerged Monday shows that the incident took place. It is against this background that the MP called on the military to apologize for lying to the whole nation.
Dr. Owusu Afriyie noted that the situation in Bawku is worrying and therefore those directly involved in controlling it could be very frustrated.
Admittedly, he said, "if I were in the military at Bawku, I'll be a very frustrated man because in spite of all the efforts and resources, we don't seem to get to the bottom of it," adding, "it's like an ulcer on the belly of this country."
Moreover, Dr Akoto urged Ghanaians to "understand the frustrations of the men who have put their lives on the line to bring peace to that part of the country," stressing though that "that does not give them the license to take the human rights of the citizens."
Meanwhile, the Deputy Minister of Information, Samuel Okudjeto Ablakwa, says care should be exercised on the matter since the source of the video is not yet known.
"We don't know the source of the tape, we don't know the veracity of it so I will join those who are making calls for investigations into the matter," he said.
He, however, accused the media of being unfair to the victims in the way in which the video is being shown on the internet.
"If you look at how the media has gone about it, I am not too sure that the media has been fair to the victims," he charged, explaining that the explicit video could be demeaning to the persons of the suspects.

By: Dorcas Efe Mensah/myjoyonline