Mensah linked with Sunderland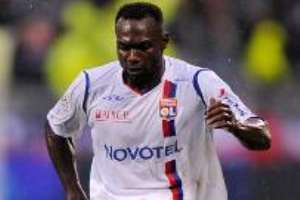 Mensah had a difficult time at Loyn
 
Ghana defender John Mensah has been linked to English big-spenders Sunderland, according to a report in the Sun newspapers.
  Budget sheet Form for use with Basic debt advice factsheet, to help with budget planning and paying off debts. brownh Budget, Budget sheet, Debt, Expenditure, Expenses, Financial statement, Income, Income and expenditure, Income and expenses, Non-priority debt, Outgoings, Priority debts 11.9999
The Sun is also reporting that Sunderland are 'set to sign' Lyon defender John Mensah on a season's loan.
 
The report also adds that Mensah will be signed with the option of getting him on a full contract at the end of the season.
According to the redtop, the 26-year-old defender is to leave the French giants Lyon, while Bruce wants to 'strengthen at the back' and is also 'eyeing' Spurs' Michael Dawson.
 
Both Mensah and Egyptian Al-Muhammadi are new names to be linked with the club.