Tough competition taking toll on Trade Fair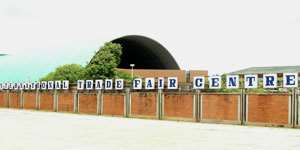 The frontal of the Ghana Trade Fair Company

The management of the Ghana Trade Fair Company say tough competition in the market is whittling down the company's long-held appeal to consumers.
The Acting Chief Executive of the company, Kwami Ofori Amoafo, believes the competition has largely been brought on by the many events held throughout the year.
The company which was established to bring together businesses to showcase new ideas and innovations has, over the years, suffered reduced patronage, which many have blamed on poor publicity.

The Ghana Trade Fair Company was once famous for the major trade shows it puts together.
GIFEX, Grand Sales, INDUTECH and INFOTECH were major crowd pullers which attracted patrons including students on bus trips from all over the country.
Speaking in an interview with Joy Business, Mr Amoafo said the Trade Fair Company must refocus so as to attract consumers.
He indicated that the company must be innovative in the face of the springing up of malls and shops in the city providing the same services the fair is traditionally known to provide.
Meanwhile, a business strategist Kofi Bentil, says the company could do better business if it is able to appeal to people in society.
"So they have to figure out, what people want, who is their customer, who are they trying to reach," he told Joy FM's George Wiafe.
He believes the company must rather consider organising specialised fairs for various industries - autos, furniture, Info Tech etc.
Story by Fiifi Koomson/Myjoyonline.com