Massive confusion over league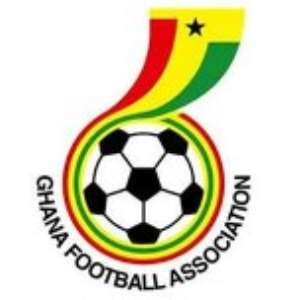 GFA are set to go to court Even though the Ghana league officially ended on Sunday, a long legal battle is set to prolong when the final standings on the table are decided.
  Samples of a holding letter, an offer to non-priority creditors and a no offer letter. boddyb Debt, Holding letter, No offer letter, Non-priority creditors, Sample letters 11.9999
Tema Youth have announced their decision to fight the decision by the Ghana Football Association to duck them points which has resulted in their relegation.
 
According to the official standing as of Sunday, Tema Youth, All Blacks and Sporting Mirren will play in the second tier of the country's game next season.
 
But Tema Youth CEO says they will not take the decision lying down and will resort to legal channel to resolve their concerns.
 
"If this is the way the fate of teams are decided in Ghana football fans will not turn up for matches," Wilfred Osei Palmer said.
 
"For the sake of those fans and our teeming supporters we must go all out to ensure that the right thing is done.
 
"We are not ruling out any method including legal channels to seek redress."
 
  Tema Youth's fate was sealed after they were ducked six points and six goals by the Disciplinary Committee from their accumulated tally.
  The Disciplinary Committee's decision is as result of two cases brought against the Tema side by Berekum Arsenals and Eleven Wise over the eligibility of player, Emmanuel Clottey.
Both clubs – Arsenals and Wise -, who lodged the protest were credited with three points and three goals apiece.