Madoff Accepts 150-Year Sentence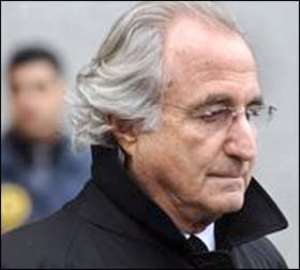 ·Madoff said he had been running the Ponzi scheme since the early 1990s Imprisoned fraudster Bernard Madoff has decided not to appeal against his 150-year sentence, his lawyer has said.
"We are not going to be appealing," Madoff's lawyer Ira Lee Sorkin said. "That's our decision and we have no further comment."
The 71-year-old was sentenced on 29 June, having pleaded guilty in March to 11 counts relating to running a multi-billion dollar investment fraud.
Madoff defrauded thousands of investors using a Ponzi scheme.
In addition to his prison sentence, he was also ordered to forfeit $171bn (£105bn) in assets, while his wife Ruth had to forfeit more than $80m in net worth she claimed was hers.
—BBC