Massive corruption fears in Ghana league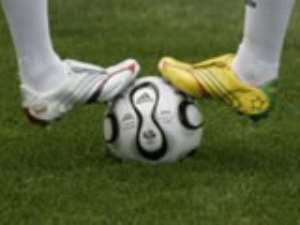 A sports news site, ghanasoccernet says its investigation has revealed a serious case of conflict of interest involving Tema Youth and Bechem Chelsea in the Ghana Premier League which could threaten the very foundations of the country's football and force FIFA to intervene.
With the Ghana top-flight league getting to a photo-finish, the two clubs have been revealed to be bankrolled by Emmanuel Kyeremeh which could compromise the outcome and the integrity of the league.
Under current FIFA regulations, no person is allowed a controlling interest in two clubs playing in the same competition, which means the world governing body could be forced to intervene.
The ownership of the two clubs by Kyeremeh was confirmed by Tema Youth CEO Winfred Osei Parma.
"Taking care of two clubs (by Kyeremeh) is not easy and I must admit it has taken a huge toll on us," Winfred Osei Parma said.
The Ghana Football Association will have to decide whether the involvement of Kyeremeh in both clubs counts as any conflict of interest and must take immediate action as required by FIFA.
Even though Bechem Cheslea looks safe from relegation, Tema Youth who are 8th on 35 points could drop to the second tier as they are only two points away from the bottom-three club, Ashantigold.
Cheslea are not involved in the relegation dogfight or title challenge but collusion could decide who wins the league or gets relegated.
This comes at a time when the Ghana Football Association struggles to get sponsors and the revelation could dent the image of the game and drive corporate interest away from the country's competition.
If Kyeremeh is shown to have such an interest in both Tema Youth and Bechem Chelsea, he would either have to sell one, or withdraw one from all leagues in Ghana.
Canal+, the French television company, took the former option when Paris SG qualified for the same competition (Uefa Champions League) as Servette Geneva a few years ago.
They sold the Swiss club.