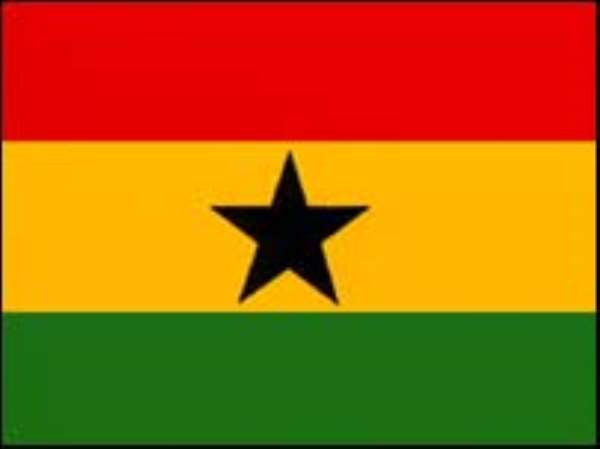 The Ghana kids will play in Manchester Right to Dream Academy of Ghana won the Africa U-17 Premier Cup in Holland on Wednesday night following an exciting 2-1 win in the final against Egyptian side Enppi.  
 
The side based in the Eastern Region retained their title at NIKE's European headquarters in Hilversum thanks to goals in each half.    
 
An early goal from the Ghanaian team set the scene for a thrilling match and Enppi's determined performance soon led to an equaliser, leaving the match 1:1 after normal time.  
 
Explosive end to end action followed in extra time, with both teams missing the net by the narrowest of margins.  
The prospect of penalty kicks beckoned when Right to Dream's dogged resilience matched with moments of individual brilliance eventually paid off with a winning goal - just minutes away from the final whistle.
 
Right to Dream held on through the inevitable fight back from Enppi and the match ended 2:1, with Right to Dream worthy winners of the title and, more importantly, a place in the World Finals of the Manchester United Premier Cup in August.  
 
Coach of the Ghanaian side Gareth Henderby: "The standard of football throughout the qualification process has been higher than last year, both in Ghana and also here in Holland.  
"Every team played well, each match was tough and tested our boy's talent and determination.
 
"We are delighted of course to win a place in Manchester again and will be trying our best to do even better than our 5th place finish last year.  
 
"Preparation will start as soon as we get home. We won't change much from last year - we played well but just had one or two things go wrong.
 
"One lesson we did learn from the other teams in Manchester is to take our Head Scout with us, so he can evaluate the other teams and prepare our tactics.  
 
"Hopefully we will get the chance to play against Manchester United again – the same result would be very nice!
 
"In any case it would be great if we could be drawn into a group with teams from Europe – that would be a great experience for the team.  
 
"Some of our boys are leaving at the end of the summer, having won scholarships to study in the USA.
 
"We're very proud they have the opportunity to change their lives and eventually come back to Ghana able to give something back to their community. But first we want to travel to Manchester and do as well as we can."
 
NIKE's Director Tina Salminen thanked the referees from the KNVB and Gabon born Belgian Referee of the Year Jérôme Efong N'Zolo, and his linesmen who officiated at today's final.  
 
It was a clean sweep for the boys from Right to Dream as Ms Salminen presented awards to the MVP as voted by coaches of the opposing teams: I.Mutala (No.10) and Man of the Match: I.Normesinu (No.11) nominated by NIKE employees and spectators at the Final.  
 
Ghana's Right to Dream Academy are this evening celebrating as Premier Cup Champions of Africa for the second time and dreaming once more of becoming the first ever African MUPC World Champions.
 
They will join Manchester United; Changchun Yatai FC; Salgaocar SC; Boin Middle School; Gamba Osaka; Assumption College Thonburi;   Sao Paulo; Colo Colo; Marconi Stallions; Werder Bremen; AS Roma; Atlético de Madrid; West Bromwich Albion; KRC Genk ; MTK Hungaria; Orlando Pirates & USA's Arsenal SC at the MUPC World Finals 5-8 August.  
 
The last word from Hilversum came from Chelsea and Ghana Black Stars' midfielder Michael Essien who, as Tournament Ambassador had a special message for participants.  
"Congratulations you have all played well. We hope you have enjoyed the experience. Work on your game and continue to practice. To the winners – Right to Dream Academy - I wish you the very best of luck in Manchester. Travel safely and I hope we will meet again."