Lloyds Bank Chairman To Step Down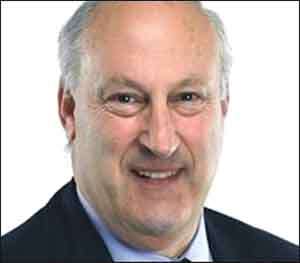 Sir Victor Sir Victor Blank is to step down as chairman of Lloyds Banking Group by June 2010. Following a meeting with the board, Sir Victor said it was "the right time for the Group to appoint a new chairman".
Lord Leitch, who has been appointed deputy chairman, said the board was "very sad" at the decision.
Sir Victor and Lloyds' chief executive, Eric Daniels, have faced criticism for their decision last year to buy HBOS, the troubled owner of Halifax.
The UK Treasury owns 43% of Lloyds.
Sir Victor confirmed he was stepping down just before he went inside Lloyds' headquarters in the City of London on Sunday.
He told BBC business correspondent Joe Lynam that he "still had lots to do" and denied he was being forced to resign under pressure from shareholders.
In a statement released after the meeting, he said he would continue working until a successor was appointed "to ensure the successful integration of the two banks".
"This remains - in the medium term - a unique value-enhancing opportunity," he added.
Mr Daniels said Sir Victor had played a very important role "during a period of significant change for our company and at a time when there has been unprecedented volatility in the markets". BBC