Revolution can finally see Osei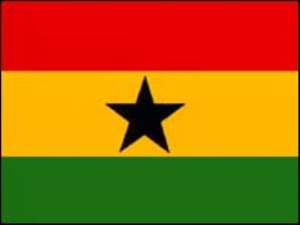 Osei is a former Ghana U-23 star Weeks of patience finally paid off for the New England Revolution when recently signed Ghanaian international defender Emmanuel Osei stepped off the plane in Boston on Thursday.
 
Osei's arrival capped a long wait to acquire the necessary paperwork after the Revs had sealed his signature on March 31.
 
Osei received his P-1 visa from the U.S. consulate in Accra, Ghana on Wednesday, hopped on a plane on Thursday and showed up for training on the Gillette Stadium practice fields on Friday morning.
 
"They called me [to declare their interest] and I said OK," Osei said about his transfer.
 
"I wanted to come here. I had a few problems with my visa, but now it's OK."
 
New England is just the latest stop in Osei's nomadic professional career. After starting his career in Ghana, Osei played for Sebatspor in Turkey, Livorno in Italy's Serie A and ASV Cham in Germany before returning to Ghana.
 
Osei included a stop at the 2004 Athens Olympics and one cap for the full Ghanaian national team in those travels.
 
"I want to move all around the world," Osei said.
 
"This is my first time being in the United States, but I've been in Italy, Romania, and Germany. I just wanted to move."
 
After playing in Europe and Africa, Osei said he didn't know much about American soccer, but said he's willing to learn.
 
"I want to come here and study things a little bit," Osei said. "If it is good here, then I will stay here."
 
The early signs are positive after Osei participated in his initial training session with the team.
 
With the Revs operating at less than full strength with multiple first-team regulars sidelined, Osei plunged right into a short-sided game with his new teammates after participating in possession and shooting drills.
 
A few crunching tackles introduced Osei to his new team-mates.
 
Revs boss Steve Nicol said Osei relishes his defensive duties after evaluating his first training session.
 
Osei said he'd be willing to perform in whatever defensive role Nicol prefers, even though he's a central defender by trade.
 
"I know that he's a good coach," Osei said. "If he tells me to do something, I will do that for him."
 
When exactly Osei will get the chance to show his defensive skills on the field remains uncertain.
 
Osei last played in a competitive match for former club Liberty Professionals in a 2-2 draw against Saint Mirren on April 2.
 
The lack of first-team action -- which coincided with his New England deal and a month-long break for the Ghanaian league -- leaves his match fitness a decided question mark.
 
Nicol said he wasn't sure if Osei would make the bench for Sunday's clash against the Houston Dynamo because of the layoff.
 
Even if he isn't available on Sunday, Osei said he was looking forward to his first match with his new team.
 
"All of the guys have been really nice to me," Osei said. "I'm excited that we have a match on Sunday. I think we are going to win."