Satellites will win - Anagbla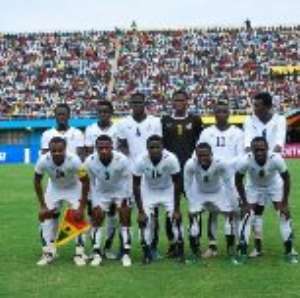 Black Satellites won the AYC The management committee chairman of Black Satellites, Jordan Anagbla has promised Ghana would be the first African to win the Under 20-World Cup slated in Egypt in September 2009.
With his ability of delivering on his promises Jordan Anagbla believes that Black Satellites have what it takes to win the World Cup therefore the boys would make the continent pound after tournament.
The Management Committee chairman disclosed this exclusively to this reporter in Accra when asked of the chances of his team.
According to him this is not the first time of delivering on his promises: "I said we will beat Gambia in Banjul to qualify which we did and also said the African Cup will be won by Ghana and came to pass."
Adding, the winning of the African Cup in Rwanda was a bonus which has prepared us mentally and physically for the world trophy and would be displayed in Ghana after the tournament.
He expressed his excitement to the recovery of central defender Daniel Opare of Real Madrid which indicates one victory for the team.
Asked if the selections of players are closed he implied that: "the doors of the team belong to all and anyone that makes the grade expected by the technical team will be included since we are seeking for the best."
The Satellites are in a difficult Ground D with the likes of England, Urugauy and Uzbekistan.