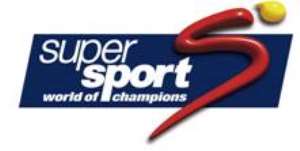 Hearts of Oak, Asante Kotoko, King Faisal . . . all the stars of the Ghanaian Premier League will now be paraded on SuperSport after the pay station acquired the broadcast rights for the next three seasons.
Announcing the deal with the Ghanaian FA on Friday, SuperSport emphasised that this was another endorsement of the excellence in African football. It also confirms SuperSport's ongoing investment in football on the continent.
The signing brings to six the number of African leagues now broadcast on SuperSport, including South Africa, Zambia, Kenya, Angola and Nigeria.
The deal means that 45 of the remaining Premier League matches this season will be broadcast – 15 of them live.
The following two seasons, 2010 and 2011, will bring a further 90 matches each season, a third of them live.
In addition, the SuperSport package will include weekly highlights of all the goals and action, plus four club channels incorporating the giants of Ghanaian football – Hearts of Oak, King Faisal, SP Mirrent and Asante Kotoko.
DStv audiences are invited not to miss the first broadcast taking place on the weekend of May 2-3.