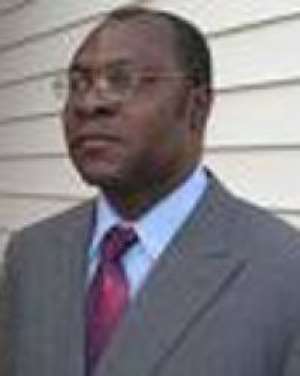 The former Director of Communication for Nana Akufo-Addo's campaign team Dr. Arthur Kobina Kennedy says Ghana lacks a system vetting government appointees.
According to him "we still don't have a system where there is true vetting of nominees".
Speaking on Citi Fm's Saturday morning talk show, Big Issue, Dr. Kennedy said "when you sum up the whole nomination and supposed vetting process… we could just have taken his (President Mills) list of nominees and said "go and be ministers".
He noted that it was ironic that the President himself had dismissed more ministers from his government than had the Appointments Committee.
The former flagbearer aspirant of the NPP's comments come some hours after Ghana's Parliament approved the Deputy Finance Minister designate, Mr. Fiifi Kwetey's appointment.
After hours of grueling debate, the House approved Mr. Kwetey's nomination for the position after a secret ballot where he polled 117 votes for and 106 votes against.
The House was clearly divided over his appointment because the Minority questioned the integrity of the propaganda secretary of the ruling NDC, the majority advocated for his competence to be considered above all else.
The Deputy Finance Minister designate endured one of the longest vetting sessions, going through some four hours of questioning and arguments, mainly on statements he was said to have made during electioneering campaigns for the 2008 elections.
Dr. Kobina Kennedy, in describing the vetting process of Mr. Kwetey noted that it was "much ado about nothing".
He noted that "the issues on which people wanted to disqualify him or prevent him from becoming a Minister are not really germane".
He however advised Mr. Kwetey to be mindful of his utterances in the future but was quick to add that his demeanor during the vetting process clearly unlined the fundamental weaknesses of the vetting structure.
"Am sure he knew that they haven't disqualified anybody and whatever happens it will go down to a vote and he will be through anyway", he said adding that Ghana would have benefitted more should the nominees have been taken through "technical matters to show whether they were qualified to lead the ministries".
He further suggested that committees with specific expertise in governance or administrative issues with respect to the vetting process should be instituted.
The Executive Director of IMANI centre for Policy and Education, Mr. Franklin Cudjoe, on his part said "it is really preposterous that in these very difficult financial circumstances in which we find ourselves, we would be that petty".
He added that the questions posed by the members of the vetting committee brought into raised questions of whether "even the committee itself has a firm grasp of the difficulties that face this country."
By: citifmonline