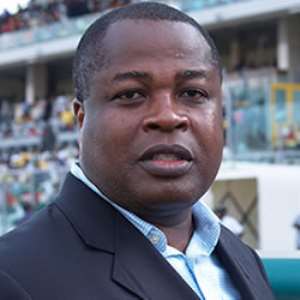 Vice President of the Ghana Football Association Fred Pappoe has welcomed the commitment of all involved in preparing the Black Stars as the qualifying campaign for the 2010 World Cup nears the start.
Ghana plays Benin in the opening Group D match at the Baba Yara Stadium in the first of some six games in the qualifying series on 29 March.
Speaking in Accra to www.ghanafa.org ahead of the final phase of preparations for the game, Fred Pappoe, who also heads the Black Stars management, praised the quality of work put in by the management, technical team and protocol office as well as the commitment levels shown by the selected players for the first match.
"There is excitement and everyone is waiting for the game in Kumasi. But preparations have been going on for sometime now.
"We are sticking to the Fifa regulations over the release of players for international matches and ensuring that all called up players arrive for the game.
"The response from the players has been great. They have shown their commitment to the task we have and we expect them to give their maximum. It's a crucial game and we are committed to getting it off to a good start.
"The team would begin training in Accra on Monday and a strict programme would be followed. We wouldn't tolerate any intrusions. Everyone would have to accept the arrangements put in place."
Matches in Kumasi always generate huge crowds with thousands of fans expected to fill the Baba Yara Stadium, but Pappoe says the security of the grounds remains a crucial aspect in the general planning of the Ghana Football Association.
"We can expect a huge crowd as Ghana games always attract a packed stadium. The issue about security, ticket handling and all other safety issues is high on the agenda.
"The fans would have to remain calm and conform to arrangements put in place. Their (fans) support is crucial and the Black Stars would be counting on them."