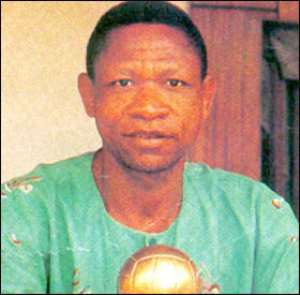 Abdul Razak REPORTS AVAILABLE to DAILY GUIDE SPORTS suggests that officials of Real Tamale United (RTU) over the weekend stormed Kumasi to persuade vexed Coach Abdul Razak to return to the club.
Razak vacated his post as RTU Head Coach and left Tamale to Kumasi last week.
Razak who was referred to as the 'Golden Boy' in his heydays took that action due to life-threatening warnings being issued to him by some irate RTU fans over poor performance of the club in recent times.
The RTU hierarchy who have over the months stood firm behind Razak wants the 1978 Africa Footballer of the Year to stay at post and steer the affairs of the club for at least the rest of the first round.
A source who hinted this could not state as to whether Razak would change his mind and trek back to Tamale to coach the Pride of the North.
From I.F. Joe Awuah Jnr., Kumasi