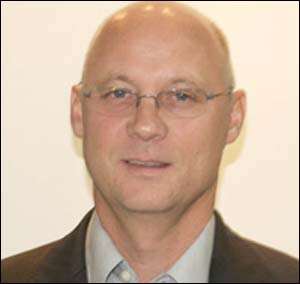 Brett Goschen - MTNBoss Mobile Telecommunication Network (MTN) has indicated that it is gearing up for next year's World Cup in South Africa, saying the FIFA 2010 World Cup will be the most-watched ever.
Phuthuma Nhleko, CEO of MTN says his outfit is involved in a lot of infrastructure deployment, with a 3G network being rolled out, as well as investment of over $200 million in cables, bringing connectivity to Africa.
"The 2010 FIFA World Cup will be a huge boost for the South African economy, contributing in excess of Rand 50 billion to our GDP (gross domestic product), and will have benefits that will go beyond 2010 with an indirect impact that is likely to be more significant for our economy in years to come," he said.
MTN is the first African global sponsor of the FIFA World Cup and has centered its campaign on the slogan, "We can't wait, let's go 2010".
The South African cellular giant has 90 million subscribers throughout its operations in Africa and the Middle East, with half a billion people in MTN's market footprint. It is the leading mobile phone service provider in Ghana.
The MTN launched the "We can't wait, let's go 2010" campaign amid mounting 2010 fever sparked by the fast-approaching 2009 FIFA Confederations Cup in June, as well as ticket sales for the 2010 World Cup in South Africa which went live worldwide about a fortnight ago.
From The Sports Desk