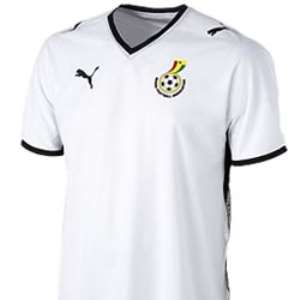 Ghana improves a place up on the FIFA/Coca-Cola World ranking table released today by Fifa.
The Black Stars now occupy the 34th position from the 35th place it held during the previous month's ranking.
Ghana managed to pick up 3 points to record a total of 717 points as the team still maintains a place among the top five sides in Africa.
The Black Stars with 714 points this month are placed fourth on the continental table.
Cameroon remains Africa's top-rated national side followed by Nigeria and Egypt in that order.
European Champions, Spain still cling onto top spot followed by Germany and Holland.
A total of 52 'A' matches have been played since the last edition of the ranking, bringing this year's total to 135.
According to Fifa, of these 52 matches, 41 were friendlies, ten were FIFA World Cup qualifiers and one was an Asian Cup qualifier.