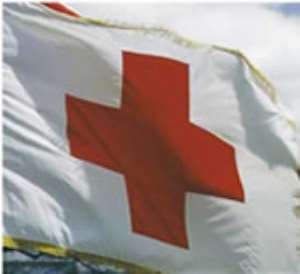 The Ghana Red Cross Society, in partnership with the Norwegian Red Cross Society, has acquired six inflatable boats and outboard motors for relief operations during floods in the country.
The acquisition is part of the society's humanitarian plans in stockpiling logistics and emergency relief items against flood-related disasters, in the pending rainy reason.
With the alert given by the National Disaster Management Organisation (NADMO) to flood-prone communities in the Upper West, Upper East and Northern regions, the General Secretary of the society, Mr Andrew Frimpong, said the boats would come in handy for any eventuality.
The boats were acquired because during floods some areas along the Volta Lake, were completely cut of, he explained, adding-that most often people in need of critical medical attention, such as pregnant women, could not be helped because of the floods that separated them from the nearest health facilities.
He said the boats would help to ferry people, medical supplies and other such humanitarian operations.
Mr Frimpong said the Red Cross also had volunteers on the ground in all the areas that NADMO had warned there could be floods.
Primarily, the volunteers were sensitising communities to the risks they would be exposed to during flooding and how they could eliminate the risk through their own acts or mitigate their impact.
Mr Frimpong also advocated collaboration and better co-ordination of efforts of all organisations in disaster management and relief efforts.
He, however, called for efforts at sensitising Ghanaians to all sorts of disasters and how all could act in the proper way to minimize their impact.
For instance, he said proper sensitisation and educational activities should involve a mapping of flood-prone areas, the fixing of metals with a colour code and the sensitisation of communities to know what action to take at each point when the flood waters reached a particular depth corresponding to a particular colour.