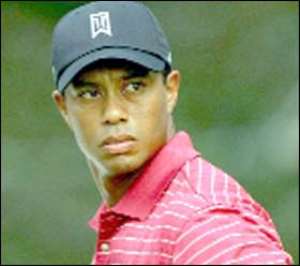 Tiger Wood Tiger Woods will return after an eight month injury layoff to defend his title at the World Golf Championships Accenture Match Play in Arizona, US beginning today.
In a post on his website, Woods ended speculation about his return by stating "I'm now ready to play again" -six words that put a smile on the face of every golfing fan, player and sponsor.
Woods has incredibly maintained his number one ranking despite having eight months out of the game to recover from surgery on his ruptured anterior cruciate. 
His status in the game has never been questioned but the effect his absence would have was up for debate from the day he limped from Torrey Pines with his 14th and 'best ever' major victory secured.
In Woods' absence, golf defied many critics by maintaining a strong support base and the performances of Padraig Harrington, Sergio Garcia, Camilo Villegas, Anthony Kim and Rory McIlroy ensured those supporters were watching quality golf.  
But golf is a much better prospect when Tiger Woods is on the card.  His mere presence ensures that general sporting fans tune in alongside golf enthusiasts, a must in the credit crunched world we now live in.  Woods is essentially a one man stimulus package.
In a true testament to how well-liked Woods is, his adversaries on the course were full of praise for the world number one after hearing of his comeback, with the common theme being his undeniable sponsor drawing power.
"It's good for the sport," 2006 US Open Champion Geoff Ogilvy said of Woods' return. "And in this economy, we need things that are good for the sport."
"What's best for the game of golf is him back and winning", said PGA Tour player Brandt Snedeker.
"This economy, these times, it's a hard sell for a lot of sponsors. But with him back and doing what he does makes it a whole lot easier" he added.
In a national teleconference that was transcribed on the PGA Tour website, Woods told reporters of his fears ahead of his first competitive hit out in eight months. "I think it's whether or not my game's sharp. It's one thing to do it in a practice environment at home against some buddies for a little bit of cash".
"But it's a totally different deal to do it in a PGA Tour event against the best players in the world" he added.
"That's something that I'm looking forward to the challenge, and I'm really excited about getting on out there and experiencing that excitement again."
By Kate West