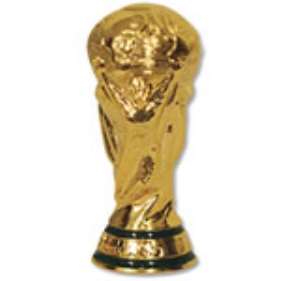 Football Federation Australia (FFA) today made a number of significant announcements concerning its Bid Team as it seeks to win the right to host the FIFA World Cup in either 2018 or 2022.
"There is no doubt that the FIFA World Cup is the biggest sporting event on the planet," said FFA CEO, Ben Buckley.
"While we have had a small but dedicated team working on our bid for the past 18 months compiling infrastructure audits, economic impact analysis and working with Federal and State governments on preliminary planning, we now have a timetable to meet for the Bid and a need to establish a fully operational Bid Team.
"Our aim has always been to assemble a separate business unit within FFA with the best possible team of individuals with relevant experience and expertise supported by some of Australia's, and the world's, best consulting agencies."
Under the Bid Process conducted by FIFA, a bidding member association has the option of establishing a separate Bid Committee with its own legal entity or a business unit within the member association.
The FFA Board has opted to integrate the Bid Team and the Bid process into the everyday business of FFA to ensure that all stakeholders in the football community are fully united behind it, with the FIFA World Cup Bid Team to be chaired by FFA Chairman, Frank Lowy and led by FFA CEO Ben Buckley.
"This will ensure that the ongoing and important work of FFA, which has an impact on the Bid, is coordinated and strategically aligned with the Bid itself," Buckley said.
He also announced that two key FFA executives will immediately move full time into the Bid Team to manage the project.
Stuart Taggart, Head of Major Events, will project manage FFA Bid operations and will have responsibility for technical aspects of the Bid including infrastructure planning, stadia and host city logistics, finance and project management.
Bonita Mersiades, Head of Corporate and Public Affairs, will be responsible for domestic and international communications, marketing, government relations, corporate social responsibility and stakeholder and community relations.
The FFA Bid Team will grow over the next two months to between 12-15 full time staff to include additional resources covering the areas of legal services, finance, infrastructure and operations, marketing and communications and community relations.