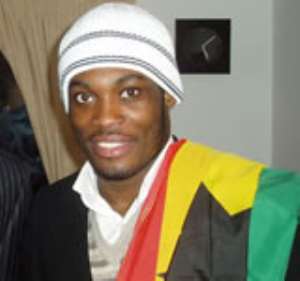 Optimistic battling midfielder Michael Essien has been a notable absentee for all of Chelsea's season, however, he has revealed he expects to stride out in a Blues shirt as early as March.
The tireless Ghana international has been out-of-action since suffering a complicated cruciate ligament injury in August but has been taking part in light training. Indeed, he has been included in Chelsea's squad that will participate in the latter stages of the Champions League.
"According to [rehabilitation physio Thierry] Laurent, it should not take more than one month for me to play actively again," Essien explained to The Guardian.
"He has assured me that once we go through a few other exercises for two or three weeks, I should be fit enough to return to the pitch."
The arrival of Guus Hiddink - albeit as a temporary measure - also has the potential to turn the club's season around, and Essien added to the euphoric sentiments.
"Hiddink has been around for quite a while and knows what it takes to get positive results out of nothing," he added.
"He is a fantastic manager. We hope he will bring the magic to give us the strength we need to mount a challenge in all competitions."
John Mikel Obi - an attacking midfielder by trade - has been asked to fill the void left by Essien and has performed to an admirable standard in an otherwise unfamiliar role.