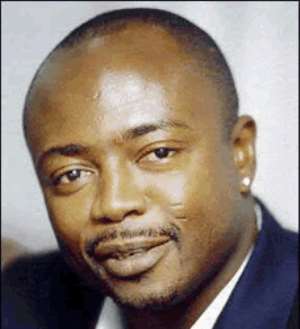 JOHANNESBURG: African Nations Championship favourites Ghana launch their Group B campaign on Monday with the son of a legend among the squad to fa
ce outsiders Zimbabwe in the central Ivorian city Bouake.
Rahim Ayew is the eldest offspring of former African Footballer of the Year Abedi 'Pele' Ayew and good performances for Secondi XI Wise earned him a place among the 23 Ghanaians chosen by Serb coach Milovan Rajevac.
With the Nations Championship restricted to footballers playing in their country of birth, domestic stars like Ayew get a chance to impress on the international stage in the first edition of a biennial competition.
Ayew is the sole Secondi star in a squad dominated by domestic giants and arch rivals Asante Kotoko and Hearts of Oak with the former supplying seven members and the latter three.
Unlike most of their rivals in the eight-nation field, Ghana concentrated on internal training rather than friendly matches and Rajevac claimed he was spoilt for choice when choosing his squad.
While the Ghana build-up has been trouble-free, no such luck for Zimbabwe coach Sunday Chidzambwa (formerly Marimo) with a depleted squad arriving in Ivory Coast late Friday after a highly predictable cash row.
Zimbabwe-based footballers are among the worst off financially in Africa as they live in a country weighed down by hyper inflation and events like the Nations Championship offer a rare chance for some extra money.
But the cash-strapped national football association could not assist and it took government intervention on the issues of bonuses and appearance fees to convince the players to leave Harare.
Chidzambwa, who in 2004 became the first coach to take Zimbabwe to the African Nations Cup, must do without six first-choice players, including striker Clemence Matawu.
He scored three of the four qualifying goals against Namibia and South Africa that earned the Zimbabwe 'Warriors' one of two places allocated to the southern region.
Matawu, Washington Arubi, Evans Chikwaikwai, Justice Majabvi, Method Mwanjali and Edward Sadomba are club hunting abroad and their absence will particularly blunt the Zimbabwe strike force.
Democratic Republic of Congo face Libya in the second half of a double header at the 25,00-seat Peace Stadium in the textile city and the outcome could decide who accompanies Ghana to the semi-finals.
Libya can claim the oldest footballer at the 15-day tournament, 36-year-old goalkeeper Samir Aboud, one of 13 representatives of national champions Al-Ittihad in a 'Greens' squad coached by Tunisian Faouzi Benzarti.
Always unpredictable DR Congo also rely heavily on one club with Tout Puissant Mazembe from the southern city of Lubumbashi supplying 12 of the 'Leopards' squad, including prolific scorer Mputu Mabi.
A finalist for the CAF Africa Footballer of the Year title won by Egypt midfielder Mohamed Aboutraika, Mabi has been linked with clubs in Belgium, England and France and will view Bouake as another stage to show his talent.