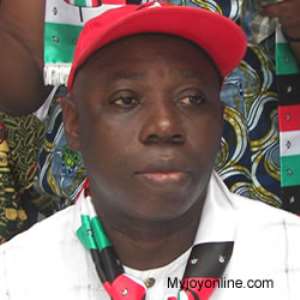 Listen to Mohammed Mumuni in the attached audio
The Minister for Foreign Affairs and Regional Integration, Alhaji Mohammed Mumuni, has described the approval of his nomination by Parliament as a "vindication of our democracy."
By a majority decision of 116 to 74 in a secret ballot, the house cleared the nomination of Alhaji Mumuni after a bitter debate between the Minority and the Majority sides.
Members in the Minority had protested the nomination of the minister-designate, citing a purported Auditor General's report that imputed alleged wrong doing on his part.
But speaking to Joy FM on Friday, the newly endorsed Foreign Affairs minister said his nomination is a pointer to the healthy status of the country's democratic norms.
He challenged the veracity of the said report, describing it as a "dodgy, spurious document" which was intended to malign him.
While indicating that the document had not been given any parliamentary consideration, Alhaji Mumuni also maintained that he had not been the subject of any audit inspection.
He also insisted the report did not bear the signature of the Auditor General for which reason it cannot be considered a credible document.
"I challenge any member of the Minority to tell the people of this country when was that document submitted to Parliament," he demanded.
Portions of the document were however debated on the floor of the house on Friday.
Parliament had sharply disagreed on his suitability for the post, and even though both sides of the house had claimed they had no doubts about his competence for the office, the Minority poked a pending court case involving him as the reason to reject him.
Alhaji Mumuni thanked Parliament for approving his nomination and hinted that he is lacing his boots for the challenging task ahead.
"My core duty is to help to actualize the vision of His Excellency the President Prof J.E.A. Mills to make a better Ghana in a better world community," he stated.
The house's clearance of Alhaji Mumuni's nomination means the president will soon swear him into office to begin work.
Story by Fiifi Koomson