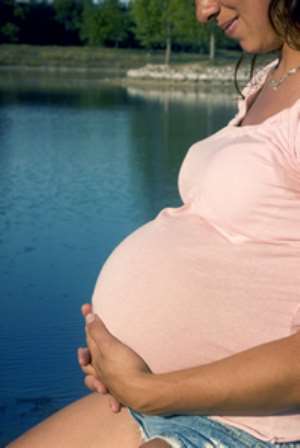 Daniel Ahorsu, a 30-year-old farmer of Fodome Helu near Hohoe who allegedly beat up one Madam Angela Kpaku leading to the miscarriage of her three-month-old pregnancy has appeared before a Hohoe Circuit Court.
He pleaded not guilty to causing harm and was granted bail in the sum of 3,000 Ghana cedis with a surety to reappear on February 17.
Mr. Samuel Gbedemah, Police Chief Inspector, told the court that Ahorsu assaulted Madam Kpaku for using his house as a thoroughfare.
Mr Gbedemah said Ahorsu's action followed a fight between Ahorsu's children and those of Madam Kpaku following a misunderstanding.
He said Ahorsu engaged Madam Kpaku in a heated argument when she passed through his house resulting in a fight in which Ahorsu hit the pregnant woman several times in the abdomen resulting in the miscarriage.
Mr Gbedemah said Madam Kpaku was taken to the Hohoe Municipal Hospital where the pregnancy was aborted.