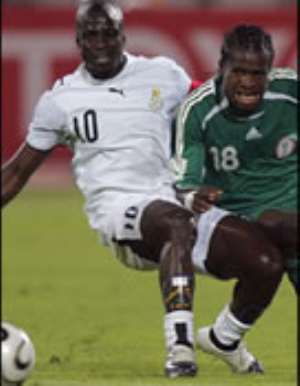 More Nigerians are fleeing to countries like Ghana and Vietnam to escape the harsh economic realities back home, even as some big businesses are gradually folding up and relocating. LEADERSHIP SUNDAY learnt that Nigerians now seek refuge in far-flung countries hitherto not considered as lands of "green pasture". Countries like Vietnam, Mozambique, Ethiopia and China are fast replacing the traditional favorites like the United Kingdom, Libya and the USA. Most of the people leaving are pointing to the lack of electricity and insecurity as the cause of their exodus. Those abroad are also vowing that they won't return home until conditions become better.
Godwin Ukwu (not real name) told our correspondents that he has finished all arrangements to relocate next month. Ukwu said his friends are "making it" in Cameroon and have asked him to join them there. He said: "I'm going to Cameroon to sell beer. My friends are there and they are making it big in their various business. In fact, last Christmas, some of them came home and told us that we are suffering here. For instance, transportation is such a huge problem there. In fact their roads are better than the ones in the East. Besides, my business is suffering as there is no light. Customers will come and they can't drink my beer because it is not chilled. So, I'm losing customers and business is bad."
Another respondent told our reporters that if he has his way, he would flee the country. Speaking to LEADERSHIP SUNDAY, the man who gave his name as John said that Nigeria has become "hell" for him. John is a graduate of six years and has remained unemployed. According to him, every attempt to get a government or private job has failed. He said: "if I have the opportunity, I would leave this country. In fact, in looking for people who would tell me how to get to Libya. At least, I will get a job and my life would be safer," he said.
Like most unemployed youngsters in the country, John has tried to be self employed. He said: "my uncle gave me some money recently to start something. So I got a corner shop at Kubwa (In Abuja) to start a barbing salon. Right now, the place has been demolished and I'm looking for another place, but even if I get a place, what about light and water? Through the time I had the saloon, it was generator that powered the business and that is very expensive. Even with the generator some weeks, I will have nothing doing because of fuel scarcity. I really want to leave. I love my country but I can't go on like this," he lamented.
LEADERSSHIP SUNDAY check shows that influx of Nigerians into Ghana doubled after the Presidential election that ushered in a new government there. A Nigerian living in Ghana told correspondents that many of his relatives are pestering him to get them accommodation in Ghana. He said: "I'm amazed at how Nigerians are moving into Ghana these days. You know, in the past it was as if we were stupid leaving here for Ghana, but see what is happening. Each day we see Nigerians trooping in their droves."
The Ghana resident, who spoke anonymously, gave reasons why Ghana is becoming attractive: "the truth is that the society works. In Ghana, there is orderliness, not the chaos you have here. There is constant light and this is important for living. There is also security and respect for human rights. If you ask me it is the turn of Nigerians to run to Ghana like the Ghanaians did in the 80's. Many Nigerians are in Ghana today, intermarrying and looking for ways to become citizens. I don't think they would want to return unless conditions change in Nigeria," he said.
A source in Vietnam, told LEADERSHIP SUNDAY that the Vietnamese government is trying to restrict the influx of Nigerians into the country because of the huge number running there.
Libya too has not lost its appeal to Nigerians. In spite of the precarious route, Nigerians daily put their lives on the line to cross over. The journey, mostly done by foot, find Nigerians crossing the Sahara, risking arrest and deadly attacks by patrol team to get to Tripoli, the capital of Libya. Says an official of a prominent government agency concerned with human trafficking, who does not want to be mentioned, "most of the travelers are girls going to engage in prostitution. The men are often their pimps. And no matter the campaign our office is making, the truth is that the rush is still on. We can arrest them or even sensitize them, but what is clear to us is that this is an ongoing war. Sex slaves are still being trafficked abroad. Our agency is helping to stave it off. But no one should be deceived, human trafficking is not going to go away in a long time. The harsh conditions here, coupled with the lure of greener pasture is just too much temptation for many of the girls and their manager to bear. The arrest and pains they suffer during the trips is a little sacrifice they make."
An emerging trend also is that of businesses folding up. Dunlop, for instance has folded up and may be relocating to Ghana. Part of the reason for the relocation is the unstable power supply in Nigeria. Checks show that many businesses are already rethinking their continued stay in the country. South Africa and Ethiopia appear more appealing to such big businesses. Already, major stakeholders in tourism and hospitality business are looking downwards to South Africa- a country getting ready to host the world cup in 2010.