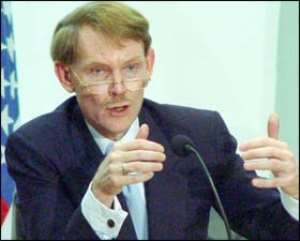 Robert Zoellick-President of World Bank AFRICA HAS been given a key position in the World Bank, a condition that will improve the continent's bargaining power in the 185-member-nation institution.
The World Bank yesterday said its board of governors had approved an extra board seat for Sub-Saharan Africa, tipping the developing world into a board majority as part of institutional reforms.
The board approved a first phase of reforms to increase the influence of developing countries within the World Bank Group, the bank said in a statement.
The addition of a 25th seat for Sub-Saharan Africa to give developing countries a majority of seats on the executive board, and as well expand voting and capital shares was also included in the approved reforms proposed by the bank at its annual meeting in October.  
The change brings the share of developing countries in World Bank voting power to 44 percent and is aimed in particular at adding voice for the low-income countries.
Robert Zoellick, World Bank president said in the statement that expanding the developing world's voice is central to delivering effective aid and promoting shared prosperity and development within a 21st century economic reality.
"Adding another seat for Africa, reaching developing country majority on the board, expanding developing country shares and laying the groundwork for further reforms represent real change.
I'm pleased our reform process is on track," Zoellick intimated.
The changes require approval by at least 111, or three-fifths, of the bank's 185 member nations representing 85 percent of the voting rights.
"I encourage shareholders to take action now on governmental approvals of the voting share changes, and to continue their efforts at further, more ambitious reforms," Zoellick added.
By Charles Nixon Yeboah