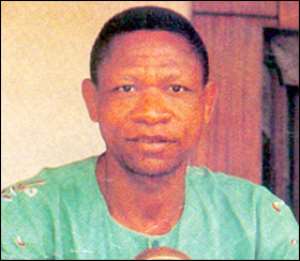 Abdul Karim Razak
THE AGILITY of Abdul Karim Razak prevented something nasty from happening as the coach was reportedly chased away by some angry Real Tamale United (RTU) fans on Monday.
The coach, according reports, was attending the normal training session of his team at Tamale when the irate soccer fans who are not pleased with his performance gave him a wild chase.
The fuming fans had wanted to vent their spleen on Razak immediately he reached the training pitch.
The 1978 Best African Footballer who is physically fit, swiftly ran to safety before his attackers could get to him.
Eye witness accounts indicate that some RTU management members who were present at the scene later whisked away the trainer, to avert any misfortune.
Sources say the fans are angry with Razak who they accused of adopting old-fashioned tactics which as a result has impacted negatively on the performance of the team in the league.
The irate fans, who want Razak out of the way, reportedly got infuriated the more when Kotoko white-washed RTU 3-0 in Kumasi recently.
Meanwhile, DAILY GUIDE SPORTS has gathered that Razak is still at post as head coach of RTU.
Sources told the paper that the embattled coach after the attack threatened to leave but persuasions by some members of the RTU management made him rescind his decision.
From I.F. Joe Awuah Jnr., Kumasi