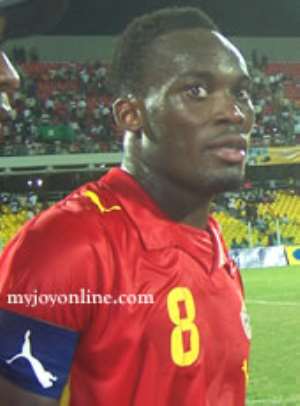 Siegfried Bahner General Manager of Red Bull Soccer Academy, Sogakope in the Volta Region, has said the failure of Ghanaian players on the international market was due to the activities of local player managers.
He said most Ghanaian players have been unsuccessful in trials outside the country because they were not given the needed guidance by the local managers who sent them on such trips.
"In most cases, the players are only given visas and tickets to travel and get stranded on arrival on a strange land and this will definitely affects their performance on the pitch.
"Most of the players have failed to excel on the numerous trials they have undertaken because, they had no idea of the cultural background of the country and this affects their psychological make-up, hence the failure," Banher told the GNA Sports in an interview.
According to Banher, a large number of players who go on trials would have succeeded if the local managers had accompanied them to the trials and provided them with the needed guidance.
He said the local managers seemed to be interested in profits and care less about the welfare and progress of the players.
Bahner said until this trend changed, Ghanaian players will continue to fail on the international market and this would affect the nation's performance in international matches.
He called on the Ghana Football Association (GFA) to initiate measures to regulate the activities of local player managers in the country to remedy the situation as the nation had already lost some talented players as a result of the activities of the local managers.
Bahner cautioned that failure to act will see the nation's progress in football declining, adding that, Ghana cannot afford to miss the next World Cup in South Africa, in 2010.
He said his outfit is in Ghana to provide players with the best of training to meet international standards.
The former King Faisal and Accra Hearts of Oak coach said, his Academy is not only interested in grooming players for the international market but to serve as a feeding ground for the various national teams.
He predicted that, players from the Academy will soon dominate the local and international scene because they were being given the best of technical guidance.