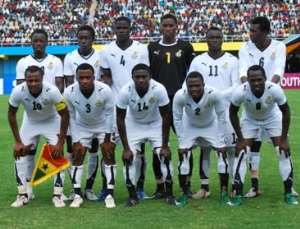 The Sports Writers Association of Ghana (SWAG) has congratulated the National Under-21 team, the Black Satellites for winning the 16th Africa Youth Championship played in Rwanda.

A statement signed by William Ezah Deputy General Secretary of SWAG said the success of the team, at the championship comes with a big relief for the entire nation because the present crop of players represents Ghana's future in football.

According to the statement, the Satellites, throughout the competition demonstrated a high level of discipline, dedication and commitment to succeed, adding that these attributes will be vital to their campaign, at the 2009 Federation of International Football Association (FIFA) World Youth Championship in Egypt later in the year.
It however, called on the technical team to intensify preparations towards the World Championship in Egypt, by sharpening all the rough edges in the team before the competition.

The statement noted that, though Ghana won the competition, the team's inability to convert some begging scoring chances, as well loss of concentration in some matches nearly caused them the trophy.

It cited the game against South Africa, which saw the team concede two goals in the latter stages and kept the entire nation on tenterhooks till the close of the game.

"On the world stage, such mistakes will not go unpunished because the competition will be keener.

"The team must learn to take the chances as they come and ensure that, they remained focused throughout each game," the statement said.

The statement also called on the Ghana Football Association (GFA) to provide the team with the needed support in the build-up to the World Championship to enable the players give of their best on the world stage.

It said with little efforts, the Satellites would be capable of annexing the World Cup following what they demonstrated on the continental stage.