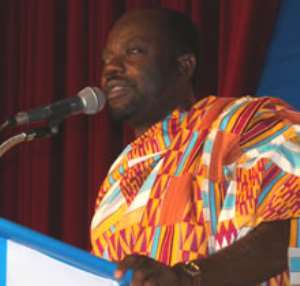 Paul Adu-Gyamfi,chairman of the National Media Commission (NMC), has said that the recent directive by President John E.A. Mills that all boards of directors should be dissolved, does not affect boards set up by the Commission.
Consequently, he said, a1l boards set up by the Commission are to remain in office until new boards are inaugurated.
Commenting on the President's directive last week that existing governing boards of all government organisations and parastatals be dissolved, Mr Adu-Gyamfi said the Commission drew its power from the 1992 Constitutions.
"The President's directive does not affect boards under the Commission," he argued.
Article 172 of the 1992 Constitution state that: "Except as otherwise provided by this Constitution or by any other law not consistent with this Constitution, the National Media Commission shall not be subject to the direction or control of any person or authority in the performance of its functions."