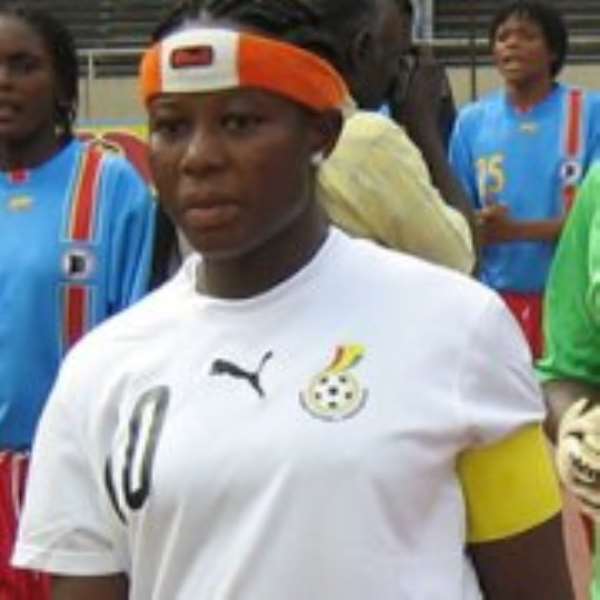 Bayor joins Jena unitl the end of the season German Women's Bundesliga outfit FF USV Jena have signed Ghana captain Adjoa Bayor for the second half of the season.
 
Jena, who occupy the 11 spot on the 12-club league with just six points from 10 games, secured the experienced midfielder to help them beat the drop.
 
"We (FF USV Jena) are very pleased and delighted to announce that we have signed Bayor, a valuable reinforcement for the second round of our campaign," Andrea Altman, public relations officer of Jena, said.
He expressed his outfit's confidence in the abilities of Bayor, coupled with her experience with the Ghana national team (Black Queens) to aid achieve their targets for the 2008/2009 soccer season.
 
Altman added that, the Black Queens captain has settled very quickly despite the change in environment and has shown remarkable talent at training to the dismay of the technical team.
Bayor, 29, is expected to make her debut on February 8 against 10th placed Herforder SV at the University Sports Centre.
 
The former Ghatel Ladies forward is arguably the most decorated female footballer of her generation.
She made her Black Queens debut in 1997 and has made six appearances at the Africa Women Championships since 1998 as well as three World Cup appearances.
The highlight of her career was in 2003 where she was crowned Women's Footballer of the Year by the Confederation of African Football (CAF).
 
Bayor was also named the FIFA All-Stars team for a friendly against China in 2007 and was also nominated for the World Female Footballer of the Year in 2007.