Sponsors back GFA accounts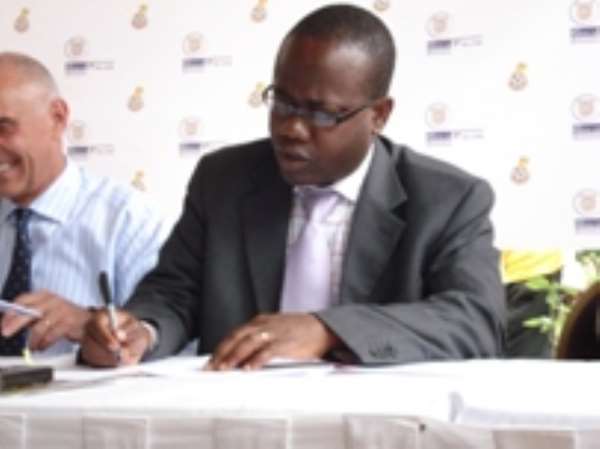 Nyantakyi is under investigation from gov't Gold Fields Ghana, the headline sponsor of the Black Stars, has jumped to the defence of the under-siege Ghana Football Association (GFA) over perceived financial misconduct.
The GFA board is under investigation from the new Ghana government over monies spent during the 2006 World Cup in Germany.
 
The investigation by the transition committee of the Atta Mills government was prompted by a publication by the national newspaper Graphic Sports.
 
The GFA board has strenuously denied any wrongdoing insisting that its accounts has been audited and approved by parliament.
 
The Kwesi Nyantakyi-led administration has received further boost from   Gold Fields Ghana who last year spent US$3m to fund the Black Stars.
 
"We would like to assure the paper and all like-minded people, that all disbursements under the sponsorship agreement is subject to regular auditing by reputable independent external auditors," Dr Toni Aubynn, the director corporate affairs of Gold Fields said.
 
" The mining firm has employed the services of an external auditor that audits the disbursement and usage of funds between the two parties on a periodic basis.
"At the moment, we are quite comfortable with the current disbursement mechanism which is robust and transparent."
 
Gold Fields which has mining operations in Tarkwa and Damang has a long standing relationship with the Black Stars.
 
In 2005, the firm announced a then record US$3 million sponsorship for the Black Stars which helped Ghana to a first ever World Cup appearance in Germany.
  The partnership was renewed last year for yet another three years, worth $3.7 million in cash to the Black Stars.