Ayariga: Prez Mills approved dismissal of NADMO, DVLA heads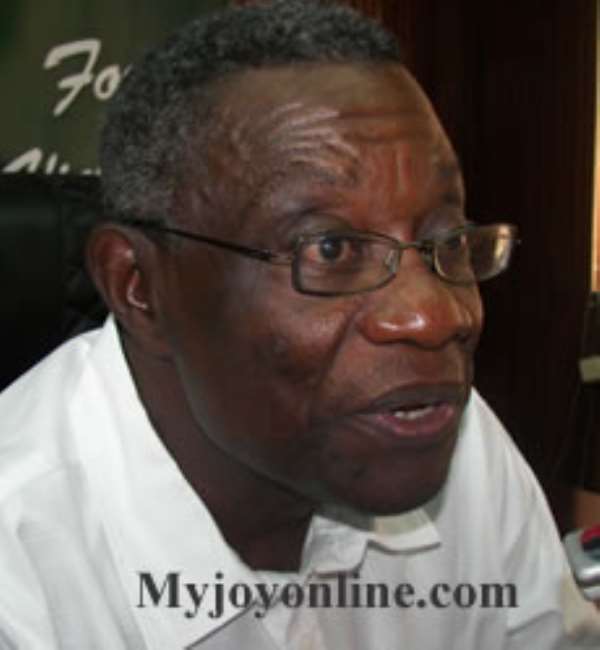 Mahama Ayariga, presidential spokesperson, has stated that the dismissal of NADMO and DVLA heads was done with prior approval of the President, John Evans Atta Mills.
On the issue of Mr Kofi Portuphy taking over as the NADMO boss, Mr Ayariga stated that his reappointment should not be seen as a new appointment.
He explained that DCOP Akrofi Asiedu was only acting in his capacity, but President Mills by the powers vested in him decided to relieve him for Mr Portuphy to resume his former post.
Mr Portuphy was had been asked to proceed on leave eight years ago by the former administration.
Mr. Mahama Ayariga, speaking on Joy FM's current affairs programme, Front Page on Friday said although the changes were done by Alhaji Mohammed Mumuni, a government appointee at the Interior Ministry, it was authorised by the President.
"If I am a president and I asked Mr A or B to go and exercise some functions, ultimately, responsibility lies on my doorstep."
Explaining further, the spokesperson said Mr Portuphy was not dismissed as NADMO head by the previous government in 2001, but was only affected by the popular "proceed on leave" syndrome that characterized the first months of former President Kufuor's administration.
He emphasized that Mr Portuphy "was never given a dismissal letter and DCOP Kofi Akrofi Asiedu was just acting as the head of NADMO…So what is wrong if we asked the substantive person to come and assist us in running the department in the interim?"
Mr Ayariga also reacted on the dismissal of the Acting Chief Executive Officer of the Driver, Vehicle and Licensing Authority (DVLA), Mrs. Mabel Sagoe, by Alhaji Mumuni, despite that the DVLA does not fall under the direct jurisdiction of the Ministry for Interior but that of Transport.
"Consistent with our Constitution under the Presidential Office Act, His Excellence has the authority to exercise an executive authority under directly or through officers subordinate to him…" he said explaining: "None of those people is taking any decision on their own; all decisions are taken from the office of the president that is what they constitution state."
Mr Samuel Atta Akyea, MP for Abuakwa South, cautioned that the changes in government institutions should be handled carefully to avoid people abandoning their post for fear of "political victimization" in spite of their competence.
Story by Isaac Essel