Satellites stroll to 5-0 test win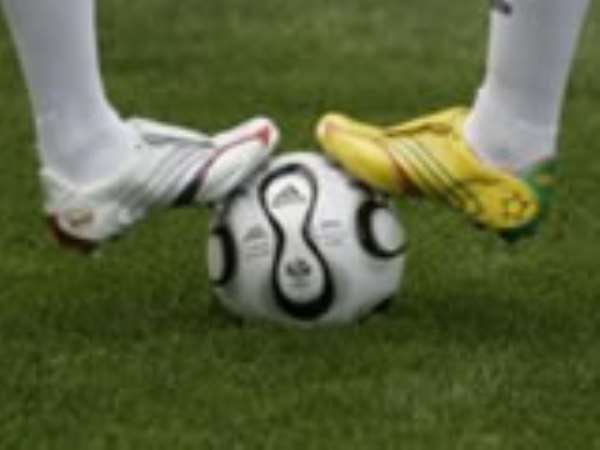 Despite their stomping win in a test game on Monday, Black Satellites coach Sellas Tetteh still believes the best is yet to come from his side as Ghana build up for the start of African Youth Championship.
The Black Satellites, Ghana's Under-20 side opted to set camp in Kenya ahead of the 16th edition of the African Youth Championship that will be held in Kigali, Rwanda beginning Sunday, January 18.
Ghana's team on Monday handed former Kenya topflight champions, Oserian FC a 5-0 trouncing.
Sellas Tetteh would be somehow delighted to see his sides goals all scored by his attacking players against the Oserian side, who claimed back-to-back league title in the 2001 and 2002 Kenyan football seasons.
Ranford Osei claimed a hat trick while Dominic Adiyah and Latif Salifu scored a goal each to complete the rout.
The Black Satellites have been in Kenya since Thursday to acclimatize ahead of the Youth tourney kick off this Sunday.
Ghana is not the only team to set camp in Kenya.
Group opponents, Cameroon arrived much earlier than the Black Satellites team with South Africa, also setting up base there.
Ghana and Cameroon are both in Group A for the Championship together with hosts Rwanda and Mali.
The Black Satellites would kick off the 16th edition of the two week long tournament against Cameroon at the Stade National in Kigali on January 18, the opening day.
The next group game for Ghana would be against Mali, two days after the opening match before rounding up with a clash against hosts, Rwanda on January 24.
The Caf African Youth Championship is a major international football competition for Caf nations, played by less than 20 years old players and it is held every two years with the four semi-finalists from the tournament in Rwanda qualifying for the FIFA World Youth Championship to be played in Egypt.
If hosts Egypt reach the last four in Rwanda then the 5th place team will qualify for the Under-20 World Cup.
Ghana last played in the Africa Youth Championship at 2003 edition in Burkina Faso where they failed to progress past the group stage.