Appiah, lifeline for Hotspurs premiership stay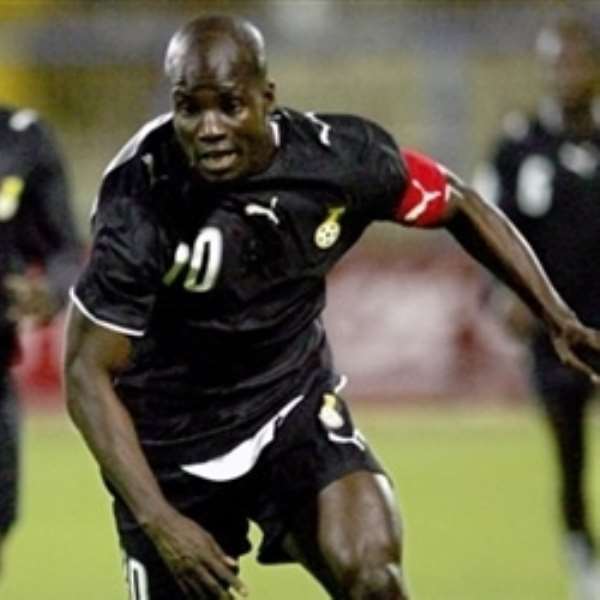 Black Stars skipper Stephen Tonado Appiah is touted as the 'messiah' to take Tottenham Hotspurs out of the clutches of relegation.
The premiership side have 20 points from 20 matches and are just two steps away from the relegation zone.
Tottenham needs a talismanic figure to change the fortunes of the side and Coach Harry Rednkapp has no illusions about the competence of Stephen Appiah.
Contrary to speculations the Ghanaian captain was on trial with Tottenham, BBC's Ibrahim Saani Daara told Joy FM, Stephen Appiah has been undergoing a comprehensive medical and fitness check.
According to him, doctors have been assessing his blood, heart and more importantly the knee which has kept him out of action for several months.
At the moment, doctors have given him a clean bill of health and could be signed on much sooner than later.
The only impediment now is the wage negotiations between the combative midfielder and the relegation threatened side.
The stars skipper could be outdoored, on Friday if negotiations go through.
Story by Nathan Gadugah