Wigan boss praises Kingson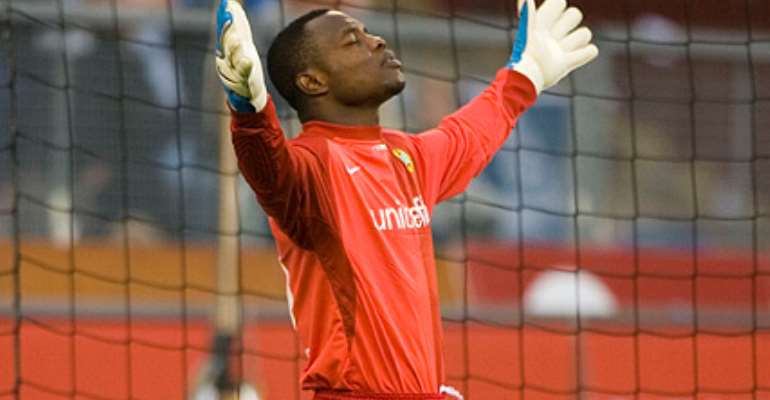 Kingson signed a 2-year contract with Wigan Wigan manager Steve Bruce has lavished praise on goalkeeper Richard Kingson insisting the Ghanaian has done 'exceptionally well' since joining the club.
Bruce is confident the back-up goalkeeper can cope in the absence of injured number one Chris Kirkland http://uk.eurosport.yahoo.com/football/christopher-kirkland.html .
 
Kirkland suffered a groin injury in the warm-up before the Bolton clash on December 28 and Bruce has played both Mike Pollitt and http://uk.eurosport.yahoo.com/football/richard-kingston.html Richard Kingson http://uk.eurosport.yahoo.com/football/mike-pollitt.html in the two subsequent games.
 
The latter made his Latics debut in the FA Cup defeat to Tottenham last Friday and earned the praise of Bruce despite conceding a penalty.
 
"I thought Kingson did exceptionally well, but unfortunately he made the wrong decision which led to the penalty for the first goal," said Bruce.
 
"But I have been pleased with him since he came here.
 
"Polly has been round the block and is very experienced.
 
"The injury shows why you need to carry three goalkeepers in the Premier League - you need sufficient cover. We've got two good back-up keepers in Pollitt and Kingson."