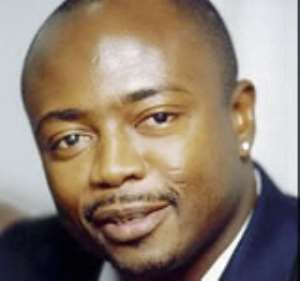 Ghana legend Abedi "Pele" Ayew has made a spectacular U-turn over the continuation of Issa Hayatou's reign as president of the Confederation of African Football (Caf).
The 44-year-old, who is a critic of the administrator, has shocked the football world by is backing of the Cameroonian for another term in office.
Abedi fell out with Hayatou some six years ago when he backed Sepp Blatter in the Fifa presidency race resulting in his expulsion from various committees on Caf.
As Hayatou will be re-elected unopposed next February it was expected that the Ghanaian legend would be against the move but he has opted to back the Cameroonian stay in office.
"The reason why I'm supporting him is I want a peaceful Africa, and I don't want Caf to be having power struggles when we have the [2010] World Cup in South Africa," Pele told BBC Sport.
"I know how we suffered to get the World Cup to this continent - for the past 10 years we've been working so hard and I don't want this hard work to be in vain."
Pele, a three-time African Footballer of the Year, is an official ambassador for the 2010 World Cup.
He is also a member of the football committee of the game's world governing body Fifa.
When Hayatou challenged Sepp Blatter for the presidency of Fifa in 2002, Pele urged African countries to support Blatter.
But, for now, Pele is behind Hayatou, who has been in charge of Caf since 1988.
"I want to see a successful World Cup, and after the World Cup we can all sit down and see whether there's a need for change," said Pele.
"We need to give him [Hayatou] the support to ensure that we have a very successful World Cup on our continent and to ensure that it was given on merit, not just by chance."