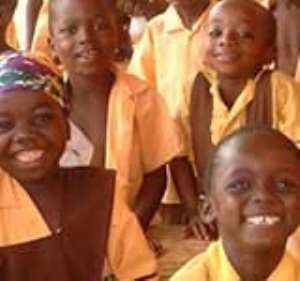 Parents have been advised not to underestimate the importance of quality education for their children during their formative years.
"The role played by pre-school education in shaping the formative years of the child, especially in developing their capabilities and helping them to overcome initial educational challenges, is very crucial," Nii Okaija Dinsey, Metro Director of Education, said at the launch of the 40th anniversary of the Ghana Education Service Model Nursery School.
It is under the theme: "Building the Foundation Blocks for the Next Generation."
Nii Okaija Dinsey noted that children needed to be adequately prepared to develop specific sets of moral and academic skills and abilities at the pre-school level before they graduated to the basic school.
He said: "Research has shown that children who participate in high quality, model pre-school programmes are more advanced in key areas of development such as language, literacy and reasoning skills."
Nii Dinsey said government recognized the crucial role played by pre-school adding that "it is against this background that government has decided to make kindergarten education part of the free compulsory universal basic education structure as indicated in the education reform".
He said modalities for the realization of the objectives included the supply of text books, syllabi and other logistics to schools and the expansion of kindergarten facilities at the district assemblies.
Mrs Alberta Appietu-Ankrah, Headmistress, said the school had adopted improved teaching and learning methods coupled with modern infrastructure to ensure effective academic exercise.
She announced that a quiz competition and seminars would be held as part of activities to mark the celebration.
The GES Model School was established in 1969 to serve as a demonstration facility for the training of pre-school teachers.