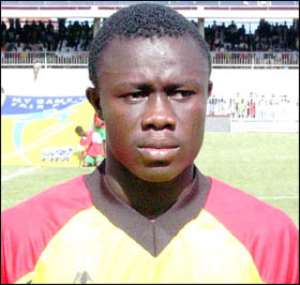 CHAMPIONS KUMASI Asante Kotoko opened the defence of their league title on a low key, squandering decent chances to share points with their determined city rivals King Faisal at the Baba Yara Stadium in Kumasi on Sunday.  
The Porcupine Warriors who were the bookmakers' favourites, failed to score though they bombarded their opponent's goal area with a series of raids, especially in the first half.  
Coach Maurice Cooreman who was making his debut for the champions, had his strikers to blame as they blew begging opportunities.  
Determined to sustain their invincibility at the Baba Yara Stadium as they did last season, Kotoko opened fire on the homesters immediately the game got underway but they failed to find the back of the net.  
The worst offenders on the day were last season's goalking Eric Bekoe and his partner Kojo Poku. The duo was presented with about four decent chances but surprisingly they could not do justice to them.  
Getting to the closing stages of the first half, King Faisal came into the picture but Abraham Basit, their anchorman, who was presented with a decent chance, uncharacteristically squandered it. With goalkeeper Nii Baah at his mercy, Basit who found the back of the net 10 times last season shot feebly for the Kotoko goalkeeper to parry to safety, to the delight of the Porcupine Warriors fans that jammed the stadium.  
King Faisal introduced former Kotoko playmaker Baba Adamu Armando in the second half but contrary to his brags to score against his former team, Armando failed to add bite to the King Faisal frontline.  
Armando who looked unfit to play in a game of such nature fell about eight times in the 25 minutes that he lasted on the pitch, attracting boos from Kotoko supporters in the stands.
In the dying embers, the game became a ding-dong affair with either team threatening the other's goal area but neither could break the deadlock, bringing the final scores to 0-0.
From Fred J.A. Ibrahim Jnr., Kumasi