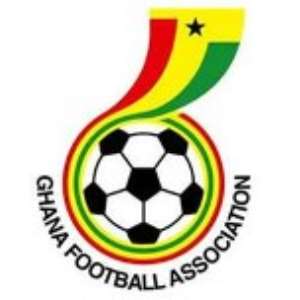 AN EXPLOSIVE START IS EXPECTED FROM THE LEAGUE It once dominated the airwaves, dominated local gossip, elicited strong passions, had the power to turn friends into enemies and had all football fans sitting at the edge of their seats. Nii Ayiteh Tetteh previews the new Premier League season.   
However just on the eve of the commencement of the 2008/2009 season, come the rather disturbing news that the regular sponsors, One Touch, have been stripped of their rights as title sponsors because they could not fulfill their commitment in advancing 40% of the sponsorship amount of US$2.5 million.
This however does not water down the excitement and expectation if you are fan, though the 16 teams would be ruing the lost opportunity to have boosted their accounts.
So let's shake off the disappointment and get out of the dressing room unto the pitch for inspection and subsequently kick-off.
Inspection of  teams
So as the teams line up to stake their claim to the league trophy, and officials do their routine inspection, 4 teams would clearly stand out of the pack.
Asante Kotoko
Like an express train, Kotoko were simply unstoppable last season. Ex-coach Bashir Hayford put together an exciting team which combined style with efficiency winning their 21st League title p in flamboyant fashion.
Eric Bekoe, Jordan Opoku, Harrison Afful, and Samuel Inkoom lit up the championship with fine performances.
However some of these actors would not be around when action kick stars. Exit coach Bashir Hayford who fell out with the club after an abortive campaign in the Caf Confederation Cup.
Enter the vastly experienced Belgian Maurice Cooreman, the man who guided Eyimba to win back to back African Champions League trophies.
He is expected to fix technical deficiencies identified last season. The playing squad itself has been bolstered by the signing of Louis Agyeman(still awaiting clearance), ex AshantiGold hitman Alex Asamoah, and Agyeman Badu.
Kotoko are clearly odds on favourite for the title. You would not want to bet against them having another fabulous season would you?
Liberty Professionals:
Until lifting the just ended Top Four competition, Liberty Professionals, who have always flattered to deceive, have never been considered real challengers for the title.
Their exquisite display in the top four, beating Kotoko twice even at the dreaded Baba Yara stadium bears ample testimony of a club finally coming of age.
Liberty will be going into the season with new self belief backed by exciting perfomers like Yaw Antwi, Sam Ayew Yeboah and Latif Salifu.
Coach Jones Attuquayfio at the helm of affairs adds extra credibility to their challenge. All make way as the scientific soccer lads unveil the winning formula.
Heart Of Lions
If there is one team that won my respect for putting up a credible challenge last season, I would not look beyond Kpando.
Lions, a non-traditional club, surpassed all expectations by placing 2nd with a commendable performance driven by players like Dominic Adiyiah, John Boye and Emmanuel Osei Banahene.
The club has however been hit by a massive exodus with most of the players securing foreign contracts.
The club however insists it has a reliable succession plan in place and especially with the addition of GH?50,000( US$ 51,000) rated Daniel Yeboah to their fold, a top four finish would not be beyond the club that plays football  with the heart of a lion.
Hearts of Oak:
Amid managerial crises and fan discontent, Hearts coming off a poor run in the last campaign have been preparing to restore their wounded pride by engaging in pre- season friendlies which have done little to their confidence anyway.
The signing of David Anars, ex Hasaacas target man is about the most exciting news in Phobian circles.
Anars has an enviable record of 13 goals in 15 matches and that conversion rate can woe and of the top-notch European sides to watch his clip.
If Hearts were to be objectively rated going into the new season, the prospects of a title would be bleak indeed.
But with the never say die spirit ever prevalent, you simply can't count them out. Trust coach Kosta Papic to map out a winning strategy.
Hearts are down, but they would rise again and sooner than later in the stands, would the echo of the ever famous Arose! Arose! tune be heard.
Chelsea in the Ghanaian Premiership?
As the officials continue their inspection on the touchline, they would notice that three teams stand uneasy.
Who can blame them; after all, it's unfamiliar terrain for Sporting Mirren, Eleven Wise and Chelsea!
Well this Chelsea is from Bechem and not the one from London. The trio qualified from division one and would be primarily concerned with surviving the premiership.
But the return of Eleven Wise particularly excites me, knowing that their rivalry with Hasaacas and giant killing feats would provide the necessary drama that would light up the championship.
May all Elven Wise fans say after me: aakaraka chi!  aakaraka cho!
Action:
So the inspection is over and the ball placed in the centre of the pitch ready for kick off, Watching with keen interest would be Herbert Mensah who has returned to steer affairs at AshantiGold. 
Fans would also be looking out to see how returnees, Adamu Mohammed and Yahaya Mohammed both now with Tema Youth, Louis Agyemang with Kotoko, and the ever controversial Baba Armando now with King Faisal fare after unsuccessful spells abroad.
An eye would also be kept on the performance of referees whose input would largely determine the competitiveness and fans conduct at the various stadia.
Media coverage has improved in leaps and even expected to get better with more matches being aired on Gateway Broadcasting Services (GBS).
So as you take your seat in the stands ready to witness the beautiful game, hope you have on you a form of club souvenir; a cap, replica shirt, a waist band to spice up the atmosphere.
I have my flag held up high and it is white, can you guess which team's that is? Can you?
Which colours adorn you, is it red of Kotoko? Blue and white of Liberty? Green of King Faisal? Gold of AshantiGold? or Rainbow of Hearts?
Whatever the colour, sit back and enjoy another exciting round of games because the season just kicked off.
Nii Ayitey Tetteh
HFC Bank
Email:
For more Ghana football news visit www.ghanasoccernet.com