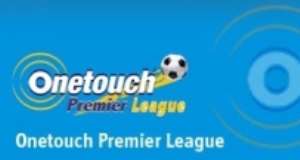 Onetouch have failed the 16 clubs Onetouch, the telecommunication company who have ferociously bragged about sponsoring Ghana's top flight league, are unable to come up with the US$2.5m they promised to support the competition which starts from Saturday.
Ghanasoccernet investigation has revealed that Onetouch have the 16 clubs that financial difficulties are preventing them from making good their promise.
This is a massive blow to the 16 clubs who were hoping to use the expected US$150,000 each to offset part of their huge bills in running the clubs during the league.
It is also a huge setback to the image of Onetouch in the fiercely competitive communications industry in Ghana.
The revelation is also a body blow to Vodafone, the British company who acquired the company, after an acrimonious takeover of Ghana's first telecommunications company from the government.
The Professional League Board (PLB), the organisers of Ghana's top flight league, have confirmed to that they have readjusted the name of the league to reflect the inability of Onetouch to pay the initial deposit.
"As of last night when we were leaving the office Onetouch had not paid the initial deposit they promised so we have taken them off as title sponsorships," PLB boss Welbeck Abra Appiah told Ghanasoccernet.com on Friday.
"We held several meetings with them and we agreed on the price for this season and a deadline for the initial deposit to be made.
"This is to ensure that the clubs prepapre well before the start of the season but as the league is supposed to start tomorrow we are yet to see any cash."
Ghanasoccernet's revelation is expected to spark massive interest from rival communication companies with continental giants MTN, Globacom and Zain keen to thrown their hats into the ring.
The acquisition of Ghana's top flight league's naming rights would be a massive boost to the corporate image of any of the companies thus condemning Onetouch as alsorans in the industry.
There were huge public protests over Vodafone's takeover of Onetouch three months ago with many fearing that the British company would only operate in the interest of its shareholders over Ghanaians.
Analysts suggest the latest revelations will give further ammunition to critics who voiced concerns over the government's decision to sell the company.
For more Ghana football news visit www.ghanasoccernet.com