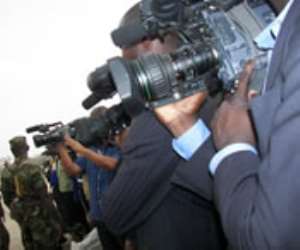 nvestment in Africa Media yields very high returns, the African Media Leaders Forum (AMLF) declared at the end of their meeting in Dakar, Senegal.
A release from the Accra Office of the World Bank said the Forum called on the global investor community and financial institutions, banks and national, regional and international organizations to recognize the African media industries as profitable investment opportunities.
It urged Africa's development partners to take into account the role of media in all aspects of development programmes and projects and encouraged them to adopt a more coordinated and synergistic engagement with the media.
The Forum invited African governments, the African Union Commission, and regional African organizations to take proactive steps in creating conditions conducive for promoting media as partners for achieving sustainable development on the African continent.
It agreed as media owners, to reach a consensus on formulating an AMLF Charter and underscored the importance of swiftly establishing an African Media Initiative (AMI) as a permanent corporate entity in Africa to support the activities of AMLF and serve as a resource for media development across the Continent.
The Forum observed that the Continent has been undergoing rapid political, economic, social and cultural change and that these transformational forces presented challenges and new opportunities for significantly improving the living standards of the African people and said these developments have spawned strong demand for information, new knowledge, ideas, and innovation.
It said that as a result, African media industries have grown exponentially over the past two decades, driven by the opening up of political systems and democratization, technological innovation, economic growth, and the need for cultural affirmation.
The Forum said it recognised the need for African media leaders to work together to improve the enabling economic environment for media industries in order to ensure their growth and strengthen their competencies to improve the skills and knowledge of media professionals.
It said it would do this by strengthening collaboration and the sharing of experiences, content and sound management practices and identifying opportunities for growing media businesses in order to support Africa's development.